Posted on
Fri, Dec 18, 2009 : 6 a.m.
Animals, owners lap up TLC at Ann Arbor 'Pet boutique' Dogma Catmantoo
By Sven Gustafson
Let's get one thing straight about Dogma Catmantoo right off the bat: It's not a pet-supply store.
"We're a pet boutique," owner Alice Liberson says. "We have accessories, not supplies."
And because it sells dog and cat health and wellness products alongside everything from prescription food to beds and dog apparel ("we know how to fit a dog," Liberson says), it isn't wholly dependent on the Christmas shopping season to pay the rent.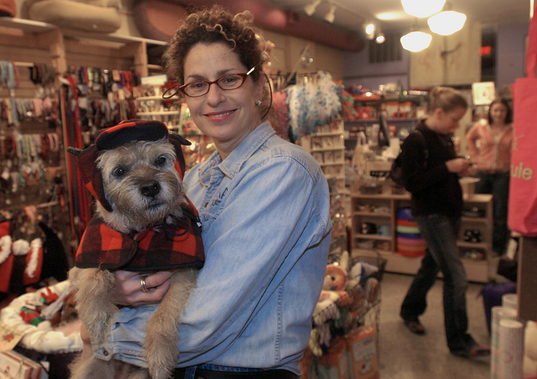 "I don't have a sales forecast," Liberson says. "I hope to do what we did last year.

"I think part of the issue with last year, it wasn't a great Christmas, but I think that had more to do with the weather than the economy, seriously. There were days that were so cold that people didn't leave their houses, and there was a lot of snow…
"People who came in, it seemed that they bought as much as in past years, it's just that there were fewer customers. And it's also that there was a weekend short."
Liberson, a licensed veterinarian, opened the store in 2001 and moved it one door over a few years ago. She's hoping to launch online sales after the holidays chaos subsides.
She estimates that 95 percent of the store's merchandise is made in either the U.S. or Canada, with the remainder coming from countries whose factories boast good working conditions.
The store tries to keep prices fair, which Liberson acknowledges has cut into margins, because certain products have come with cost increases that she hasn't passed along to customers.
She counts good customer service and a location on a row of independently owned local businesses as strengths.
"When I look for help, the main thing is they must love dogs and or cats," says Liberson, who's hired three part-timers for the holiday season. "I'm not looking for sales people or people who really know retail, although maybe I should.
"I like people who really love animals, and I think the customers know that."
Sven Gustafson at is a freelance reporter for AnnArbor.com. You can reach him at sventg123@gmail.com or follow him at twitter.com/sveng.