Posted on
Fri, May 18, 2012 : 6:20 p.m.
Ann Arbor native Betsey Armstrong returning to Olympic Games
By Rich Rezler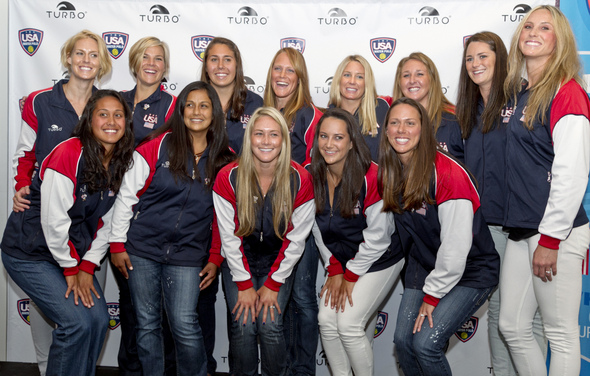 Associated Press
Betsey Armstrong's bio stands out among the other 12 members of the United States' women's Olympic water polo team.
Hometown: Ann Arbor, Mich.
College: Michigan
Armstrong is one of only two non-Californians on the team, which was announced Thursday in Los Angeles. She's the only member that did not attend college in the Golden State.
But that certainly doesn't mean the 2001 Huron High School graduate doesn't fit in with the best water polo players in the world.
In fact, the veteran national team goalkeeper cemented the U.S. team's trip to the London Games by making two key saves in the final seconds of a win over Candada during last fall's Pan American Games, an Olympic-qualifying tournament.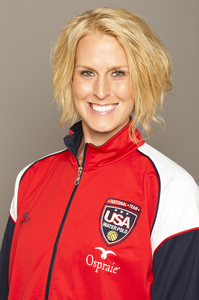 U.S. Water Polo
This will be the second Olympic appearance for Armstrong, who now lives in Long Beach, Calif. She made 49 saves while helping the U.S. earn a silver medal at the 2008 Games in Beijing, China.
Last May, Armstrong told AnnArbor.com that she enjoys being an ambassador for her sport.
"I love living in California, and I love playing water polo there. It's great. But I love seeing water polo spread across the country," she said while attending the NCAA championships at Michigan.
The 29-year-old will have a chance to further grow the sport as a member of the veteran-laden Olympic team. Just three current college players are on the roster.
Brenda Villa and Heather Petri have helped the U.S. to medals at every Olympics since women's water polo was added to the schedule in 2000. The U.S. earned a silver in Sydney, a bronze at the 2004 Athens Games and a silver four years ago in Beijing.
"Our chances look really good," said Villa, 32. "It's a long tournament. We just have to play great at the end. We have to focus on what we need to do and not get distracted by anything."
The Americans open the Olympic tournament on July 30 against Hungary. Also in Group A are China and Spain.
"It really could be any team," coach Adam Krikorian said of the potential champion. "I wouldn't say there's really one team that we're focusing on."
He said the team's strengths are its defensive play and depth. "We don't rely on one or two players," he said. "It makes it very difficult to prepare for us."
The U.S. women's team has maintained its success since Krikorian took over the program four years ago. They won three FINA World League Super Finals; the 2009 world championships; and the 2010 FINA World Cup, each with Armstrong in goal.
Their only stumble came at last year's worlds in Shanghai, where the U.S. finished sixth after failing to reach the medal round.
The Associated Press contributed to this report.