Posted on
Thu, Jun 27, 2013 : 1:30 p.m.
Red Berenson to be a Saskatchewan hall of famer and more community briefs
By Pete Cunningham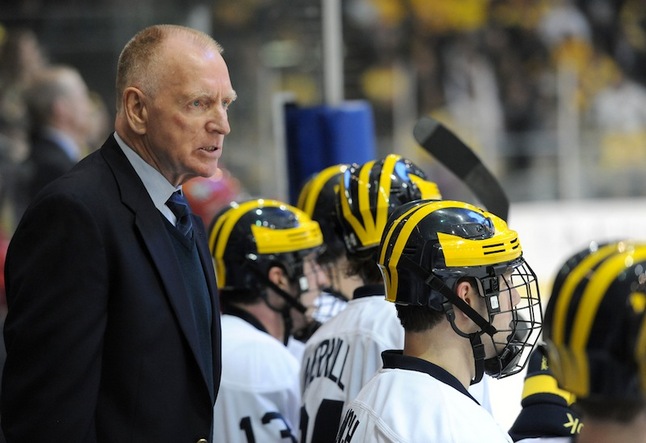 AnnArbor.com file
Michigan hockey coach
Red Berenson
has been named a member of the
2013 Saskatchewan Hockey Hall of Fame's induction class
, the second class in the organization's history.
Berenson is a Regina, Saskatchewan, native who played for Michigan from 1959-62 before a 17-year NHL career that included 261 goals and 658 points. He has coached the Michigan hockey team since 1984, leading the team to 11 Frozen Fours and two NCAA titles.
The induction ceremony will be held July 27 in Regina.
Ann Arbor junior tennis teams to face off at University of Michigan courts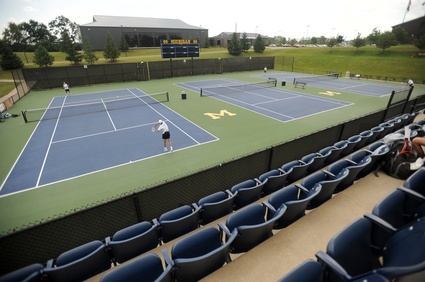 Angela J. Cesere | AnnArbor.com file photo
Club tennis teams from the Ann Arbor area will compete in the second annual Ann Arbor Junior Team Tennis Championships on Friday, July 12, from 10 a.m.-4 p.m. at the University of Michigan Varsity Tennis Center, located at 2250 South State Street. There will be six flights of doubles competition with the finals scheduled to begin around 3 p.m.
Participating in the tournament will be teams from Georgetown Country Club, Huron Valley Tennis Club, Huron Valley Swim Club, Travis Pointe Country Club and Racquet Club of Ann Arbor. Though coined the Ann Arbor championship there will be teams representing clubs outside Ann Arbor such as Chippewa Club (Ypsilanti) and Novi Sports Club.
Chelsea man hits hole-in-one
Ric Foytik of Chelsea hit a hole-in-one at the Signature Course at Treetops Resort in Gaylord on Wednesday, June 19. Foytik, 58, made the shot on hole No. 2, a 144 yard Par 3, with a 7-iron. It was Foytik's second-ever hole in one.
Michigan swimmers to compete at world championships
Michigan junior and 2012 Olympian Connor Jaeger won the 1,500-meter freestyle on Tuesday at the Phillips 66 National Championships at the Indiana University Natatorium to qualify for the FINA World Championships, which will be held in Spain July 19-August 4.
Jaeger was very comfortable in his surroundings having won the 1,650-yard freestyle and 500 freestyle at Indiana to contribute to Michigan's national championship in March.
Jaeger's qualification means Michigan will have four swimmers competing at the FINA World Championships as Sean Ryan, Hassaan Abdel Khalik and Richard Funk had all previously qualified. Abdel Khalik and Funk will compete for Canada.
-- Kyle Austin contributed to this article
Have a local sports brief to tell us about? Contact us at sports@annarbor.com.