DISH, Big Ten Network reach agreement in time to air today's Eastern Michigan-Michigan State game
Posted on Sat, Sep 22, 2012 : 12:40 p.m.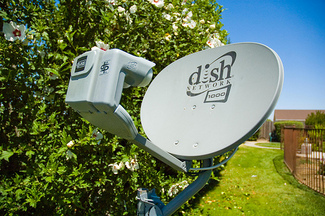 Last week, the Big Ten Network was pulled from DISH Network subscribers just before Michigan played Massachusetts, after the two sides couldn't come to a contract agreement.

This week, BTN has been put back on channel lineups just in time for viewers to see Eastern Michigan University play at Michigan State (3:30 p.m., Big Ten Network), after the two sides came to terms.

BTN spokesperson Elizabeth Conlisk tweeted Saturday morning to announce the deal, and to thank fans for their patience.

The weeklong contract dispute between the two sides had threatened the availability of Saturday's EMU-MSU game, and of future Michigan games that could be carried by BTN. The network airs multiple league football games every Saturday, including seven today.