Posted on
Sun, Apr 10, 2011 : 8:22 p.m.
Elite swimming competition a fitting tribute to Eric Namesnik: Husband, father, coach, teammate and friend
By Pete Cunningham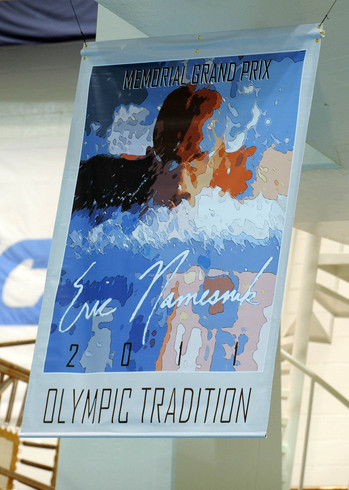 Melanie Maxwell | AnnArbor.com
Eric Namesnik's name and likeness hung high above the pool at Canham Natatorium this weekend. On the outside of the building, the same poster greeted everyone who came to see some of the best swimmers in the world compete in the three-day Eric Namesnik Michigan Grand Prix.
Jon Urbanchek has walked through that very entrance thousands of times on the way to the pool where he's trained Big Ten, NCAA and Olympic champions.
But only one of those swimmers -- the man most still affectionately refer to as "Snik" -- did Urbanchek ever refer to as the son he never had.
And only one of those swimmers did Urbanchek have pegged as his successor.
Snik.
Before Urbanchek walked through the doors on Thursday, he snapped a picture with his cell phone. He sent it to Kirsten (Sylvester) Namesnik, who was tragically widowed in January 2006. Four-year-old Austin and 2-year-old Madison lost their father.
Sending the picture was Urbanchek's small way of telling Kirsten Namesnik he loves her. And that he, like so many others, still misses Snik and will never forget.
On Jan. 7, 2006, reports said Namesnik attempted to pass another vehicle on an icy road near Pittsfield Township. He hit his brakes when he realized he didn't have time to pass and spun out. His car was struck on the passengers side and, four days later, the 35-year-old was pronounced dead.
Kirsten couldn't make it back to the meet this year, though she has in the past. She moved her family back to her native Netherlands, where she is a statistics professor at Universitiet Utrecht.
She, like many others, remember her husband as a humble man. Someone who would have been proud that the Grand Prix was in Ann Arbor -- he worked hard to make it so -- but embarrassed to have it bear his name.
A silver medalist in the 400-meter individual medley at the 1992 and 1996 Olympics, Snik's accomplishments were many. Urbanchek was by his side every step of the way, including during his time on the Michigan roster (1989-93).
But Olympic glory -- or glory of any sort, in fact -- isn't what comes to mind when Urbanchek remembers Snik. What he recalls is a modest kid from Butler, Pa., who the team would tease for having four bikes stolen in his first two years on campus.
"How could you lose four bikes in two years?" Urbanchek said, still laughing, from poolside this weekend.
Dick Shoulberg, one of Snik's assistant coaches during the 1992 Olympics in Barcelona, also quickly recalls non-swimming related memories of Snik.
"He wanted to be a very successful coach, and a very successful husband and father," Schoulberg says. "And we talked about it."
Kirsten Namesnik says she's glad to see her husband remembered as a person and not only as a swimmer. It's how he would have wanted it, she's sure.
"It is hard to believe, but the Olympic champions we now all know (Phelps, Lochte, etc.) will one day also be a regular guy next door. Maybe have a family, mow their grass, play ball with their kids," she wrote in an email to AnnArbor.com. "Eric was like that. He didn't like to gloat or mention his swimming accomplishments at all. Some of our neighbors didn't know at all!"
But underneath Snik's modest shell was a fierce competitor, making the weekend's U.S. Swimming Grand Prix circuit stop a fitting tribute.
"The Grand Prix meet is the best of the best and Eric was the best of the best. Not just in competition. In work ethic. In character," Urbanchek said. "The records have been broken by people like Michael (Phelps) and the medals are probably tarnished, put away someplace. But the memories of his character stay with me for life."
Urbanchek isn't alone in his sentiments. Longtime Michigan women's coach Jim Richardson still refers to Snik as "the rock" and "the prototype." Someone he saw exhibit extreme resilience in his training, and then later in life as a husband, father and coach.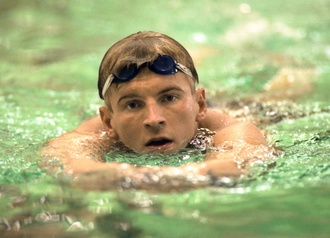 After his competition days were over, Snik transitioned immediately into the coaching profession and was an assistant under Urbanchek for eight years.
When Urbanchek stepped down after 22 years in 2004, he was under the impression that the son he never had would inherit the job. That didn't happen.
Bob Bowman, the famed coach out of the North Baltimore Aquatics Club, was chosen instead and he brought his prize pupil, Michael Phelps, with him.
Snik was crushed.
"He was devastated. His world crumbled at that moment. His hopes, his dreams, his plans for the future ... vanished," Kirsten Namesnik recalls. "I think it took Eric about a year to come to peace with his new role. If he had known back then that the job would open again in 2008 (when Bowman resigned), I think it would have been much easier on him."
Richardson said it was the day before the accident that he finally saw Snik at peace with the decision. After being passed over, Snik had ignited a new passion by working with young people in the Wolverine Aquatics Club and as an assistant at Eastern Michigan. After a long discussion about the future of the club, Richardson said goodbye to Snik for the last time.
"I will always remember that conversation because that was the first time I had seen him really at peace and excited and thinking about the future in a while after the disappointment of not getting the job," Richardson recalls.
Namesnik remained close with the Michigan program, which of course meant working with the man whom had been chosen over him.
Bowman said Namesnik never exhibited any sort of bitterness, jealousy or animosity toward him, which he admired and respected.
"Namesnik was so important to Michigan and the guys looked up to him so much," Bowman said. "Eric and I were always friends before and we were friends after, which is something I always valued."
The two worked together to merge their two clubs to form Club Wolverine, now widely regarded as the best swim club in the state, another long-lasting legacy of Snik the coach.
"After he moved into the club circuit, his one and only goal was to unite the three existing clubs that existed back then in the Ann Arbor area," Kirsten Namesnik wrote. "He met with all the players (all the coaches and many parents, etc.) and lobbied for one united swim club in Ann Arbor. I am sure he is looking down and smiling about that!"
Throughout this weekend's competition, people remembered Namesnik in subtle ways.
Former Michigan swimmer and Olympic gold medalist Peter Vanderkaay, swimming in Snik's signature event, the 400 IM, recalled the man who a recruited him to Michigan. He paused to reflect on the memory of his one-time coach, and lifelong friend.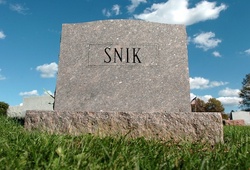 Ann Arbor News file photo
"He would have been much faster," Vanderkaay said with a smile, after finishing fourth in the event.
Schoulberg, Richardson and Urbanchek shared stories of Snik. But, most importantly, people swam. People competed. And overhead hung the poster bearing the name and likeness of a man who wanted nothing more than for the sport of swimming to thrive in the place he loved most.
Urbanchek now lives in California, but he says there was no hesitation to travel cross-country for this meet with his team and let anyone who would listen know why they are there.
"I'll come back for this meet as long as I'm coaching -- as long as I'm alive -- and make sure young kids leave this meet knowing a little about who Eric is," he said.
Pete Cunningham covers sports for AnnArbor.com. He can be reached at petercunningham@annarbor.com or by phone at 734-623-2561. Follow him on Twitter @petcunningham.