Former Pioneer and Michigan ace pitcher Zach Putnam on verge of big league call-up
Posted on Sat, Jul 9, 2011 : 2:48 p.m.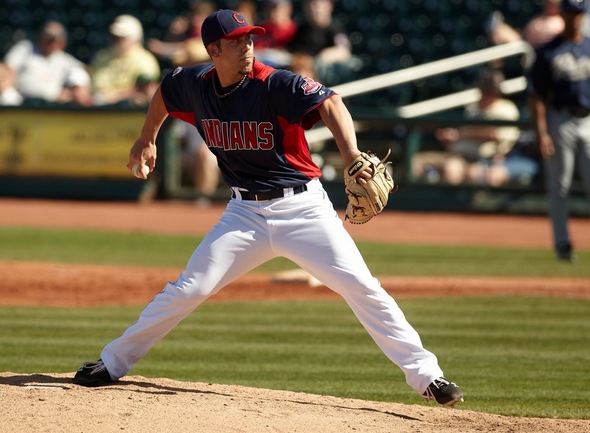 Photo by Dan Mendlik | Cleveland Indians
It seems to be just a matter of time before Zach Putnam makes his Major League Baseball debut.
The former Pioneer High School All-Stater, who was a key cog in Michigan's three straight Big Ten Championship teams (2006-08) as a starting pitcher and power-hitting designated hitter, has been working out of the bullpen for the Cleveland Indians' Triple-A affiliate, the Columbus (Ohio) Clippers.
After twice garnering All-American honors at Michigan, Putnam was drafted by the Indians in the fifth round of the 2008 MLB Draft. He began his career as a starting pitcher in the Indians' farm system, but became a reliever when he was moved up to Columbus midway through the 2010 season.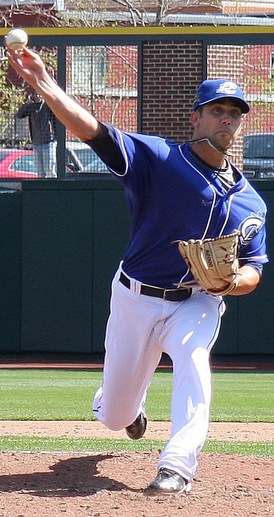 Photo by Joe Santry | Columbus Clippers
Indians vice president of player development Ross Atkins said the club's long-term plan for the 6-foot-2, 225-pound right-hander is as a reliever.
"He's been great," said Atkins, noting that Putnam is ahead of the curve compared to the average prospect. "His fastball command has improved, his split-finger has become more of an above average weapon than just an average weapon, his slider's developed and he's a little bit better at controlling the running game than he was a year ago.
"We're really encouraged by his progress."
Through Friday night's game, Putnam had appeared in 27 games with a 4-2 record, seven saves and a 3.43 ERA.
That ERA took a hit on Wednesday when Putnam gave up three runs in 1 1/3 innings in a 3-2 loss to the Louisville Bats. It was a rare rough outing.
"We recognize it's going to happen," Atkins said. "His velocity was there, the depth of his pitches was there, he just didn't have his command that day and sometimes that will happen to a young player."
Atkins said Putnam's performance this year has put him in the mix for a call up to the American League Central-leading Indians.
Zach's father, Steve Putnam -- who also was Zach's coach growing up -- admits he sometimes wishes his son was still starting. Nonetheless, he's enjoyed watching his progression as a pro.
"The growth has been remarkable, not only from the standpoint of performance -- he throws harder, he throws better -- but just from the standpoint of, you know, the maturity," Steve Putnam said. "He was able, at the amateur level, to pretty much dominate with fastball command and his splitter. Now there's a lot more strategy. ... The growth has taken place in leaps and bounds, from my perspective."
When Putnam does get the call-up, Michigan coach Rich Maloney says he'll be in the stands as soon as possible.
Just two of Maloney's former Michigan players are currently in the Major Leagues, Kansas City second baseman Chris Getz and San Diego pitcher Clayton Richards. Relief pitchers J.J. Putz (Arizona) and Rich Hill (Boston) played in Ann Arbor before Maloney took over the program in 2003.
"Zach obviously had a great career for us and hopefully will get called up to the big leagues pretty soon," he said. "I can tell you this, if I'm not there the first day, it'll be within the week that I'll be poppin' in there and I'll have a big, beaming smile on my face.
"That's a very special moment for the player to realize a dream for the family and certainly for his coaches to see one of your own make it to the highest level."