Posted on
Tue, Feb 19, 2013 : 8 a.m.
Four area high schoolers win MHSAA Scholar-Athlete awards and more community briefs
By Kyle Austin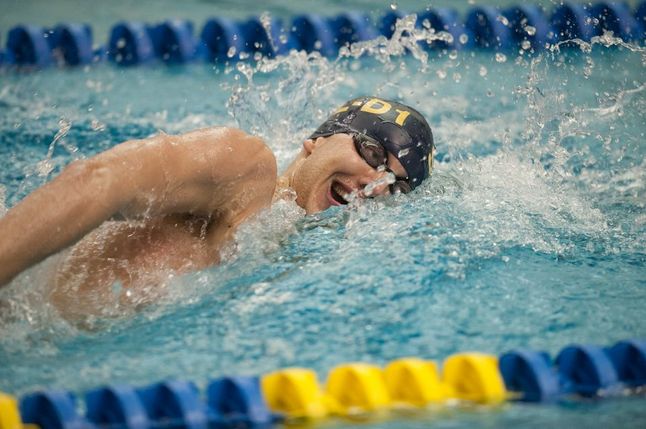 Courtney Sacco | AnnArbor.com
Four Washtenaw County high school athletes have been awarded $1,000 scholarships through the Michigan High School Athletic Association's Scholar-Athlete Award program.
In addition to the scholarships, each winner will be honored at halftime of the Class C boys basketball state championship game at the Breslin Center in East Lansing.
Bio information is courtesy of the MHSAA: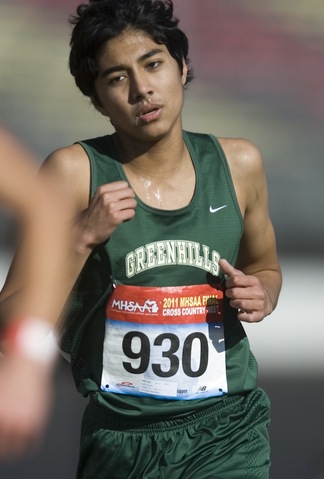 AnnArbor.com file
Ashwin Fujii, Greenhills: A team captain in cross country and track and field, winning four varsity letters in both sports. Won All-State honors in cross country as a Junior, and was also an Academic All-State honoree. League champion in 3,200-meter run in track. Also a three-time letterwinner in swimming, where he holds several school records. On the Student Council for four years, elected president as a Senior. Was on the Chess Team and part of the Green Initiative Group for two years. Served as a volunteer swimming coach for kids recovering from cancer therapy. A National Merit Scholar Semifinalists, and a two-time Greenhills School Academic Scholar honoree. Will attend the University of Michigan and study engineering.
Kristin Nicole Green, Saline: Will letter for four seasons in both cross country in track. Earned all-conference, academic all-conference and league sportsmanship awards. Captain of both cross country and track teams as a senior. Medaled at MHSAA Lower Peninsula Track & Field Finals twice as part of relay teams. Also earned all-conference and academic all-conference honors in track. Organized effort by cross country team to provide Christmas for local family. Youth soccer referee and a certified swimming lifeguard. Part of Link Crew at Saline, which helps freshmen transition into high school. Plans to major in marketing and psychology at the University of Michigan.
Kelly Hall, Saline: A four-time letterwinner in cross country, and also earned three letters in track. Received hardest worker award as a senior. Received league all-academic award each year in cross country and track. Recipient of school's Coach Mike Smith Scholarship for sportsmanship, leadership and character. Has been an officer with National Honor Society, Saline Youth Council and Interact Club. Has played violin in school symphony orchestra. Selected Homecoming Queen in 2012. Received INTERACT Award three times. Volunteer work ranges from food bank to youth membership. Will attend either the University of Michigan or Yale University to study informatics and epidemiology and eventually pursue an MBA degree.
Adam Whitener, Saline: Captained Saline's swimming and diving team, and will win four letter in the sport this winter. MHSAA Lower Peninsula Division 1 champion in the 100 and 200-Yard Freestyle as sophomore and junior, and swam on winning 400 Free Relay teams both years. Part of winning 200 Freestyle Relay quintet as a freshman and junior. All-conference performer on multiple occasions. Member of Boys Scouts throughout high school, attaining rank of Eagle Scout. Participated in band each year, playing the saxophone, and winning top competition ratings three times. Community service includes Special Olympics, food drives and work with local historical society. Plays with church praise band. Will attend the University of Virginia and study computer science.
Ypsilanti wrestling coach going into hall of fame
AnnArbor.com file
Ypsilanti wrestling coach Claudell Ruffin will be inducted into the NJCAA National Wrestling Hall of Fame Feb. 23 in Des Moines, Iowa.
Ruffin was a two-time NJCAA All-American at Muskegon Community College from 1996-98, going 46-4. He later transferred to Eastern Michigan, where he was the team's Most Outstanding Wrestler in 2000 and team captain in 2001.
During his high school career at Flint Northern, Ruffin went 160-10 and won a state championship. In 10 years coaching Ypsilanti, he has a career record of 150-70, and has coached 25 state qualifiers and 15 All-State athletes.
Perfect tens
Michigan point guard Trey Burke wasn't the only Wolverine athlete to win a Big Ten award on Monday. Four more Michigan athletes collected honors from the league.
Sophomore gymnast Stacey Ervin was named co-men's gymnast of the week after he set a school record on the floor exercise at No. 5 Ohio State.
Ervin wasn't the only Michigan gymnast to receive the honor. Junior Joanna Sampson and senior Brittnee Martinez were named co-women's gymnasts of the week after combining to win three event titles on Saturday.
The women's track and field team got in on the action with pole vaulter Killey Tobel earning her second consecutive award clearing tie for first at the Silverston Invitational on Sunday, field athlete of the week.