Posted on
Tue, Apr 17, 2012 : 7:55 p.m.
Ypsilanti golf instructor named to Michigan Golf Hall of Fame
By Matt Durr
When Jack Seltzer began playing golf more than 40 years ago, there were no instructors to help him work on his game. He was left to figure it out by himself.
Thankfully, the Flint native is good learner and an even better teacher. Seltzer, now 61, is set to be inducted into the Michigan Golf Hall of Fame on May 20 at a ceremony to be held at Michigan State University.
"I knew my name had been submitted and I didn't really think that much of it. Now that it's kind of sunk in, I'm very pleased about it," said Seltzer, an instructor at the Kendall Academy at Miles of Golf in Ypsilanti.
Seltzer's list of accomplishments makes it no surprise that he was selected to be a part of this year's class.
In 1967, Seltzer won the Class A high school championship as a student at Flint Southwestern. Two years later he took the Flint Junior championship. During his career, Seltzer won all three major state championships -- the Open, the Match Play and the Professional Golfers Association.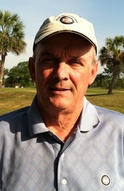 Miles of Golf
He won all four Michigan PGA team championships, with a different partner in each tournament. Seltzer is also a four-time Pro-Am champion, a three-time Pro-Pro champion and a two-time Senior-Junior champion.
The highlight of his professional career came at the 1987 Michigan Open, when Seltzer recorded a hole-in-one during the final round en route to winning the tournament.
Currently, Seltzer spends his days during what he knows best: helping people with golf swings. Seltzer enjoys passing along his experience at the Kendall Academy, something that wasn't available to him when he started.
"I realized what it would have been for me if I would have had someone like me at that age. I learned everything the hard way," he said. "I wish I would have this opportunity when I was growing up, it might have been better than it was."
In 2011, Golf Digest named him one of its top 15 instructors. During his time as an instructor, he has taught 32 high school All State players, 11 Michigan Dream Team players and one Miss Golf Michigan.
Seltzer will be inducted along with Rick Smith, Larry Mancour and Jack Van Ess. With the induction ceremony coming up, Seltzer has spent plenty of time thinking about what he is going to say.
"I have thought almost every day about what I am going to say and I've thrown everything out," he says with a laugh.
Seltzer said he plans on thanking his wife of 40 years, Pam, and, of course, his parents, who supported his passion when he first started back in the 60s.
"I had the perfect parents for a golfer. They knew nothing about the game, but they were extremely supportive and backed me 100 percent."