Posted on
Wed, Jul 3, 2013 : 3:57 p.m.
Health officials investigating possible virus after Tough Mudder participants report illness
By Pete Cunningham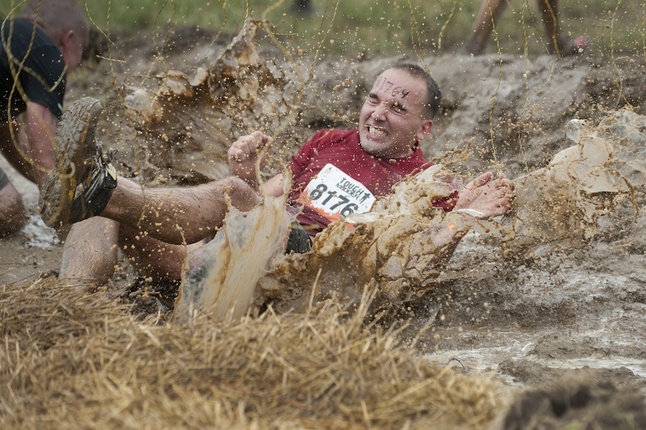 J. Scott Park | MLive file photo
Who would have thought something could go wrong while jumping in puddles of mud, running through live electric wires and swimming through freezing tubs of water?
Oh, that's right, everybody.
According to an MLive Media Group report, officials from the Lenawee County Health Department are investigating a possible virus Tough Mudder runners may have contracted during last weekend's extreme obstacle course races at Michigan International Speedway in Brooklyn.
Several race participants have reported nausea, a high temperature and diarrhea, according to the report, and health officials are encouraging any participants who were sick after the race to report symptoms to the LCHD at (517) 264-5243.
The Tough Mudder is an obstacle course race laid out on a 12-mile course famous for the extreme nature of its obstacles. Obstacle course races have become extremely popular in the state and nationwide in recent years.
Approximately 12,000 people participated in Saturday's race with an estimated 4,000 spectators on hand as well. Another 4,000 were expected to be at Sunday's race.
The LCHD has received more than a dozen calls from participants reporting symptoms, and officials expect that number to rise as news of the possible virus spreads.
Read the entire report MLive Media Group report.
Pete Cunningham covers sports for AnnArbor.com. He can be reached at petercunningham@annarbor.com. Follow him on Twitter @petcunningham.