4 Ann Arbor high school basketball teams go head-to-head Wednesday night
Posted on Wed, Jun 27, 2012 : 12:13 p.m.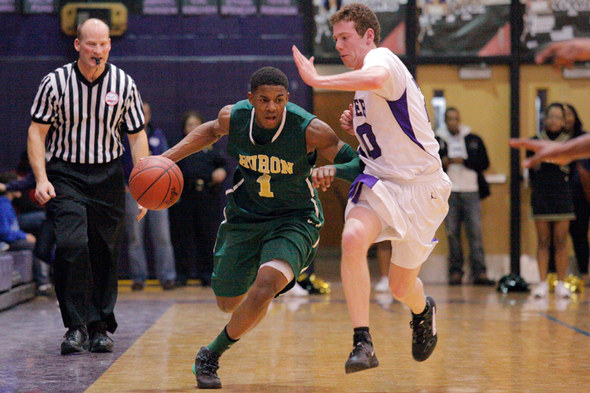 AnnArbor.com file photo
Miss high school basketball? You can get a fix tonight at Pioneer High School.
The boys basketball teams from Pioneer, Huron, Skyline and Father Gabriel Richard high schools will play in the sixth annual Ann Arbor Summer Shootout, beginning at 6:30 p.m.
All four teams will play each other in a round-robin format with games played with a 20-minute running clock.
The schedule for the event, which is open to the public:
6:30 p.m.: Skyline vs. Huron
7 p.m.: Pioneer vs. Gabriel Richard
7:30 p.m.: Pioneer vs. Skyline
8 p.m.: Huron vs. Gabriel Richard
8:30 p.m.: Skyline vs. Gabriel Richard
9 p.m.: Pioneer vs. Huron