Posted on
Mon, Oct 31, 2011 : 3:58 p.m.
A closer look at Skyline High School quarterback Andrew Copp
By Pete Cunningham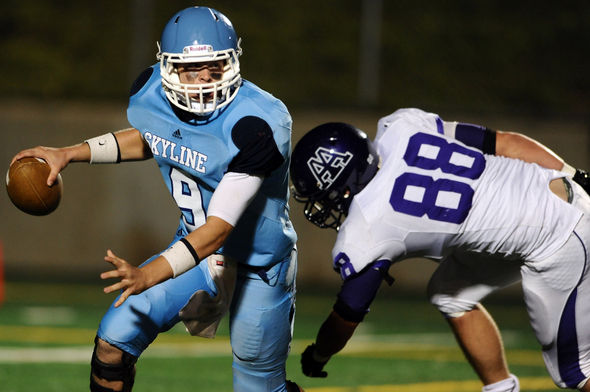 AnnArbor.com file photo
Senior quarterback Andrew Copp helped put the Skyline High School football program on the map, and he's the subject of MHSAA.com writer Geoff Kimmerly's column, "First Pitch."
Kimmerly details Copp's season on the gridiron, where he passed for 1,732 yards and 27 touchdowns and set a state record for yards in a game before having his season ended by a broken collarbone in week 7.
Kimmerly also details Copp's ability to balance the demands of playing high school football with playing hockey for the Team USA National Team Development Program.