Posted on
Sun, Apr 14, 2013 : 6:01 a.m.
AnnArbor.com 2013 Washtenaw County Winter Sports Players of the Year
By Pete Cunningham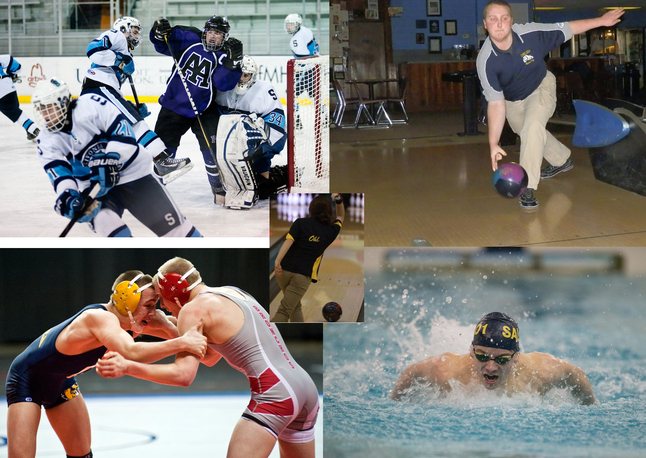 Related:
You've seen AnnArbor.com's boys and girls basketball players of the year and Washtenaw County Dream Teams, now it's time for winter season athletes from other sports in the area to be recognized.
Here are the AnnArbor.com 2013 Players of the Year:
WRESTLING
Steve Bleise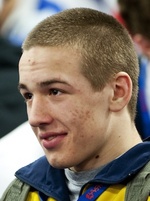 School: Chelsea
Class: Senior
Notable: There's only one way for Chelsea High School wrestler Steve Bleise to improve upon his performance from the 2012-13: He'll need to go undefeated and win it all. There's an emphasis on the latter. Bleise came just one win shy of exactly that as a junior, suffering his only loss of the season in the MHSAA Division 2 state finals at 135 pounds. Bleise won his previous 45 matches on the year and is now 127-14 for his career with three all-state medals to his name. "I've only got one more shot, so I'm going to work every day this summer and be as prepared as I possibly can," Bleise said after his state finals loss. "I'll know exactly what to expect in the finals next year, and I'll be stronger, quicker, and faster than I was this year."
BOYS SWIMMING
Josh Ehrman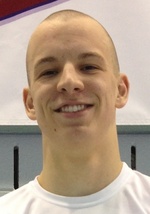 School: Saline
Class: Senior
Notable: Ehrman is one of the three standout Saline senior swimmers who helped the Hornets win four straight Division 1 state titles, and all three are worthy of Swimmer of the Year honors.
But Ehrman's state finals performance stood above the rest. He set a pair of all-class state records in the 200-yard individual medley and 100 breaststroke, and contributed to a pair of state championship relays, including a 200 medley relay that set a national public school record. The performance earned him Swimmer of the Meet honors.
His times not only measure up as best in the state, but are among the best in the nation. His 200 individual medley time of one minute, 47.86 seconds is just two tenths of a second from making a list of the top 12 fastest times ever swam by an American high schooler, according to the National Federation record book. His 100 breastroke time of :55.31 is a half a second from the national top 12.
Ehrman finishes his career with three individual state championships and five relay state titles. He will swim at Purdue next season.

BOYS ICE HOCKEY
Louis Marr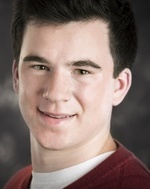 School: Ann Arbor Pioneer
Class: Senior
Notable: The Ann Arbor Pioneer High School boys ice hockey team came within one win of reaching the MHSAA Division 2 state semifinals this season. Louis Marr had more to do with that than anyone. In 27 games, Marr scored 28 goals and had 42 assists for 70 points, all team-highs. He had four hat-tricks on the year, including a three goal, two assist game in Pioneer's 6-1 regional championship win over Pinckney. It was sweet revenge for Marr, who up to that point had registered a point in every game he played in except for Pioneer's regular season matchup with Pinckney. "That line dominated every time they were out there," Pioneer coach Paul Fassbender said after the regional championship win. It was Pioneer's first regional championship since 2007. Marr was a first team Michigan High School Hockey Coaches' Association All-State selection.
GIRLS BOWLING
Sydney Ohl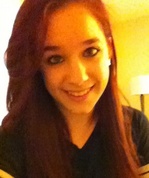 School: Saline
Class: Junior
Notable: Ohl finished as regional runner-up among the 60 bowlers in Canton in late February. She followed that up with a 32nd-place finish at the Division 1 state meet, tops among Washtenaw County participants. That performance comes after a quarterfinals appearance at last year's state meet.

BOYS BOWLING
Jesse Stebelton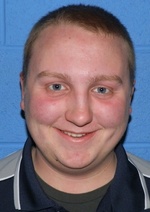 School: Chelsea
Class: Senior
Notable: Stebelton, a senior, helped Chelsea win the SEC White Championship tournament. He finished fourth at regionals, with a combined score of 1,178 pins, and finished the qualifying block in eighth place out of 60 competitors in the Division 2 state meet. He fell in the Round of 16, but his 422 pins in the two-game match would have won six of the other seven matches.
Kyle Austin contributed to this article.
Pete Cunningham covers sports for AnnArbor.com. He can be reached at petercunningham@annarbor.com. Follow him on Twitter @petcunningham.