Posted on
Thu, Feb 14, 2013 : 5:30 a.m.
Bosses, coaches and psychics prevail in last week's picks, try your hand this week
By Kyle Austin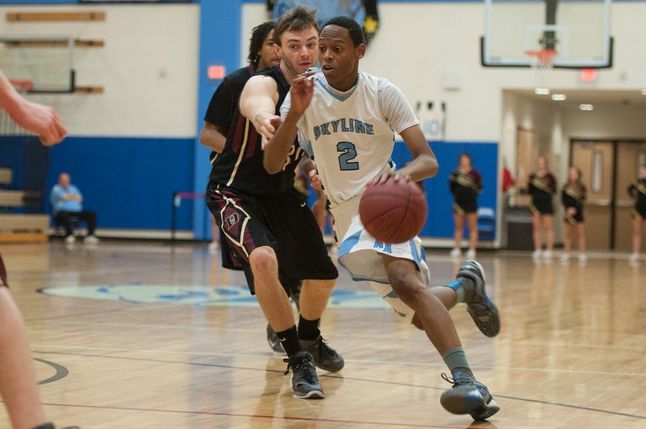 Courtney Sacco | AnnArbor.com
My 5-1 record got beat by three people last week, but I have pretty good excuses in every case.
The first was a guy named Pete Cunningham. I had to throw my boss a bone at some point and let him win.
The second is Josh Tropea. I can accept that the coach of the 15-1 Milan boys knows a bit more about this game than I do.
The third is Katie Keeley, who happens to share a name with a British psychic. I'm going to go ahead and assume that those psychic powers transferred to Washtenaw County's Katie Keeley when she made her picks last week. How am I supposed to compete with that?
But no matter my excuses, all three knew better than I did that Huron would take the Friday's rematch over Pioneer. I knew the game would be closer than Pioneer's 17-point win the first time around, but Antonio Henry's return to the court proved profound, as he operated the River Rats' offense like a well-oiled machine.
I'm picking the River Rats again this week, at home over Saline. But my toughest selection of the week came elsewhere: Skyline at Bedford.
The Eagles are still smarting from when Bedford's Jackson Lamb hit a 3-pointer with 1.2 seconds left in the first matchup at Skyline last month. Friday's is a must-win for Skyline to keep its SEC Red hopes alive and the Skyline players are up for it like they would be for a Huron or Pioneer matchup.
"It's kind of weird, Pioneer and Huron are our local rivals, but there's something between us and Bedford," Skyline senior Bakker-Arkema said after Tuesday's win over Dexter. "We can't wait to play them."
Bedford, though, hasn't been beaten in the SEC. Tough pick. I had Skyline coach Mike Lovelace handicap it for me Tuesday night after the Eagles' win over Dexter.
"We're the underdog going in, but it's only by a really slight margin," Lovelace said.
I agree. If I was an odds maker, I'd make Bedford the favorite too, and that's my pick.
But Skyline surprised me with how close it came in the first matchup, and I wouldn't be surprised to see it pull off the upset.
Beat the Press winners
People who have "Beat the Press" so far: 68 Kyle's overall record: 24-6 (.800).