Posted on
Mon, Nov 26, 2012 : 11:30 a.m.
Fox Sports Detroit names Saline's botched punt TD run top play of high school football season
By Kyle Austin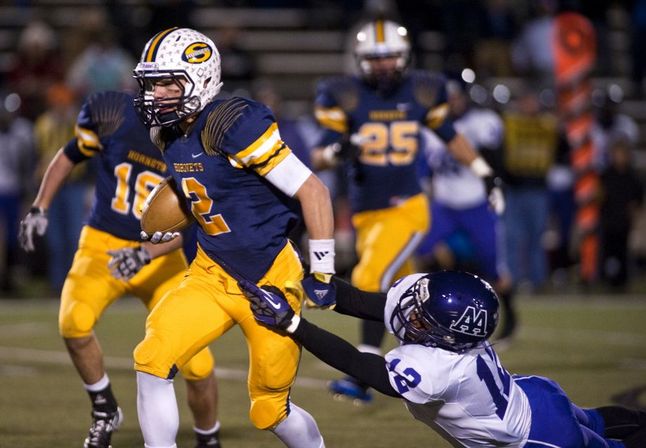 Joseph Tobianski | AnnArbor.com
First, the play gained notoriety among area high school football fans.
Then, it got picked up across the pond.
Now, it's been named the top play in the state this year.
An 80-yard touchdown run off of a botched punt snap by Saline's Gage Hammond was named the top MHSAA football play of the season by Fox Sports Detroit, in a segment aired during the state finals over the weekend.
The play came during the Hornets' Nov. 2 district title win over Pioneer. Officially, it went down as a 51-yard touchdown run, but as the video shows, Hammond chases the ball back inside his own 20, kicking it at one point, before turning upfield and scampering to the end zone.
See the videos below to view the FSD segment and the play from an overhead angle, which has garnered more than 75,000 views on Youtube.
Kyle Austin covers sports for AnnArbor.com.