Posted on
Sat, Feb 16, 2013 : 12:30 p.m.
Girls district title games, boys regular season finales to choose from for AnnArbor.com Game of the Week
By Kyle Austin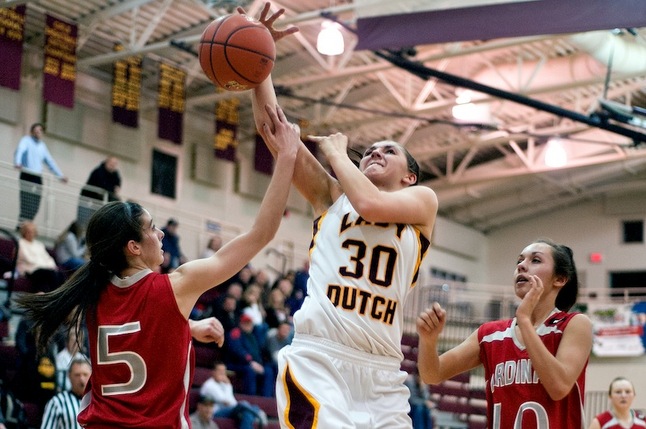 Mike Mulholland | Mlive.com
The matchups may not be known yet, but that doesn't mean they can't be named Game of the Week.
Our weekly poll moves into the postseason this week, and we've got five games to choose from for games Feb. 26-March 1.
The choices include three March 1 district final games, for which the matchups won't be known until after Wednesday's semifinals. But we've got three districts chock full of Washtenaw County teams that should produce exciting championship games, no matter the contenders.
If a district final wins the poll, we'll be out there with our Game of the Week coverage no matter which two teams advance.
The Huron district features Pioneer, Huron, Ypsilanti, Dexter, Skyline and Pinckney.
The Manchester district features Willow Run, Greenhills, Manchester, Clinton Whitmore Lake and Arbor Preparatory.
The Monroe district features Monroe, Milan, Temperance Bedford, Saline and Lincoln.
We've also got a pair of Tuesday night boys basketball games to choose from: Temperance Bedford at Huron and Pioneer at Saline, on the final night of the SEC boys basketball regular season.
Polling stays open until noon Saturday.