Posted on
Mon, Apr 22, 2013 : 6:09 p.m.
Athletes fight rain, cold and snow in tough week of spring sports
By Pete Cunningham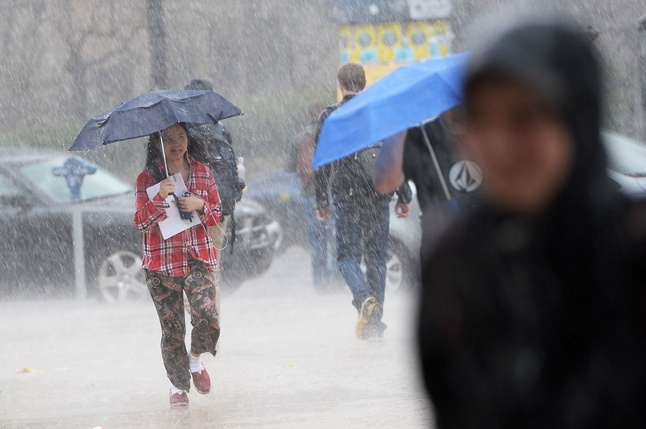 Melanie Maxwell | AnnArbor.com file photo
The weather was not kind to high school athletes over the past week. Raincoats were mandatory uniform accessories as rain fell for four straight days Tuesday-Friday for a total accumulation of 2.17 inches in Ann Arbor during the week, causing a
multitude of cancellations and postponements.
Even though the rain stopped falling, many tournaments and games were cancelled on Saturday because of flooded fields. Those who did get to play were greeted with spotty snow and 30 degree temperatures in Ann Arbor, a record low for April 20.
Participants and volunteers had to scrape ice off the tennis courts at Chelsea High School on Saturday before a quad meet.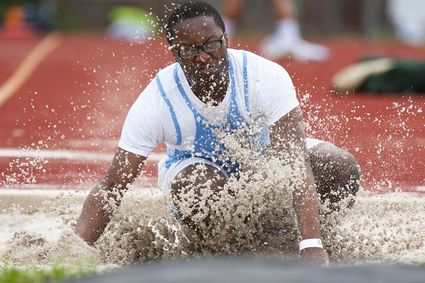 Andrew Kuhn | AnnArbor.com file photo
"All the girls deserve a medal for braving the weather," Dexter coach
Robert Smothers
said. "This was by far the worst weather to play in I have ever seen."
The Father Gabriel Richard girls tennis team had much better fortunes over the weekend with the Lansing Catholic Quad getting moved to the comfortable indoor confines of the Michigan State University Tennis Center.
Boys golfers weren't so fortunate at the Pinckney Invitational at Rush Lake Hills Golf Course.
"The weather today was not golfing weather," said Pinckney coach Bruce Rabbitt, whose team took second place in the tournament. "It was windy with some snow showers and the temperature was around 36 degrees by the time we were done. I commend all the guys for playing through the weather and doing well."
Perhaps impacted by the poor weather the Father Gabriel Richard and Chelsea teams finished 12th and 14th respectively.
Winning in Stile
The Manchester High School baseball team got plenty out of its leadoff hitter, Ryan Stiles in a 7-4 win over Vandercook Lake on Tuesday. Stiles reached base each of the four times he came to the plate and had three hits, two RBIs and stolen base.
Athletes of the week: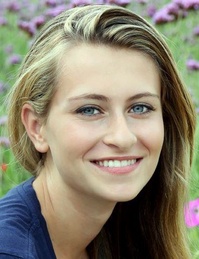 Sam Zwolan, Pioneer High School girls lacrosse:
Scored seven goals in a
14-7 win over Cleveland St. Ignatius
on Saturday and two goals in a losing effort against Hinsdale (Ill.). Finished the day with 14 points (nine goals, five assists). Zwolan also had five goals and an assist earlier in the week in a 15-12 win over Flint Powers Catholic, and four goals in a 15-8 loss to Lake Forest (Ill.) on Friday giving her 18 goals and six assists on the week.
Connor Lang and Josh Bourque, Skyline High School boys golf: Tied for round lows at the Monroe Invitational at Green Meadows Golf Course on Friday after each shooting six-over, 76. Skyline took first as a team, beating second place Monroe St. Mary Catholic Central by 15 strokes. Lang beat Bourque for medalist in a scorecard playoff which awards the golfer with the lowest scores on the most difficult holes by handicap.
By the numbers:
3: Goals given up by the Dexter High School girls soccer team in a loss to Livonia Ladywood on Saturday, as many as the Dreadnaughts had given up combined during its 4-0 start ot the season. Ladywood is ranked No. 2 in Division 2 and Dexter No. 8.
7: Goal scorers for the Dexter High School girls water polo team in its 8-0 win over Saline on Thursday.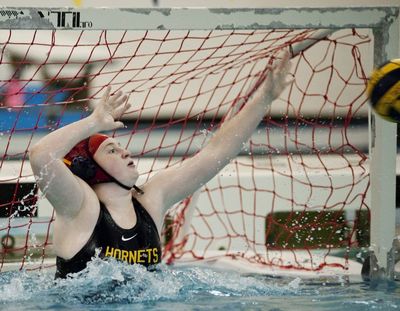 Daniel Brenner | AnnArbor.com file photo
9:
Strikeouts by
Manchester High School
softball pitcher Katie McClure in five innings of work as the
Flying Dutch beat Vandercook Lake 13-1 on Wednesday
.
14: Points (nine goals, five assists) by Pioneer girls lacrosse player Sam Zwolan in two games on Saturday against Cleveland St. Ignatius and Hinsdale. Pioneer went 1-1 on the day beating Ignatius 14-7 and losing to Hinsdale 13-5.
30: Low temperature in Ann Arbor on Saturday, a record.
76: Score of Skyline golfers Josh Bourque and Connor Lang who tied for round lows at the Monroe Invitational on Friday as Skyline won the team title.
Potent quotables:
"We finished in the top five in the state last year, and our goals are to finish in the top three in the region and be top 10 in the state, I could care less about the league meets, they are just practice for us."
-- Ypsilanti High School boys track and field coach Torin Moore after losing to Chelsea 111-23 on Tuesday.
Pete Cunningham covers sports for AnnArbor.com. He can be reached at petercunningham@annarbor.com. Follow him on Twitter @petcunningham.