Posted on
Sat, Jan 12, 2013 : 1 p.m.
Huron-Pioneer takes AnnArbor.com Game of the Week poll for rivalry week with more than half the vote
By Kyle Austin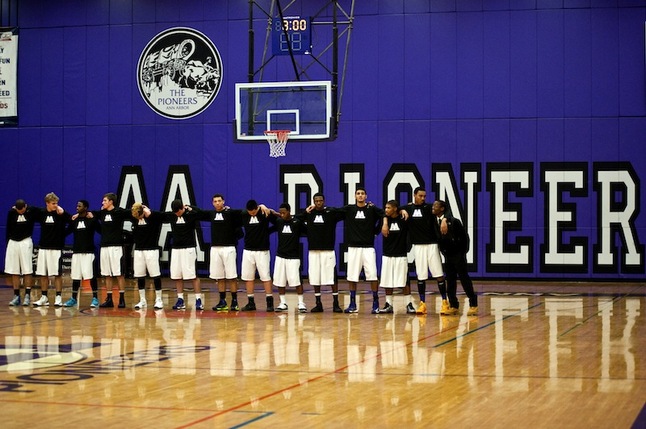 Joseph Tobianski | AnnArbor.com
In a week featuring plenty of good area basketball rivalries, we asked you to pick your favorite.
The answer you gave us isn't exactly shocking.
We got a late rush of votes, but all that did was strengthen Huron-Pioneer's hold on the top spot in our AnnArbor.com Game of the Week vote. The matchup garnered more than half of the 508 votes cast when voting closed at noon Saturday.
That means Huron-Pioneer will be the focus of our coverage next week, including a preview, multiple game stories, photos and a live chat from Pioneer Friday night. Tipoff is at 7 p.m.
Pioneer extended its win streak to six games Friday night with a 67-51 win over Monroe. Huron will take on Saline Saturday night.
Pioneer will take on Belleville next Tuesday before Friday's big game while Huron will have all of next week to prepare.
The River Rats' most recent game was a Dec. 29 loss to defending Class A state champion Saginaw High. Before that, it had won three straight.
In the two teams' first meeting last year, Huron won by one point. Pioneer went on to win the rematch, and Huron won the district final matchup.