Live Chat:

Join AnnArbor.com for a live chat during our high school football Game of the Week and more

Posted on Fri, Oct 5, 2012 : 5:05 p.m.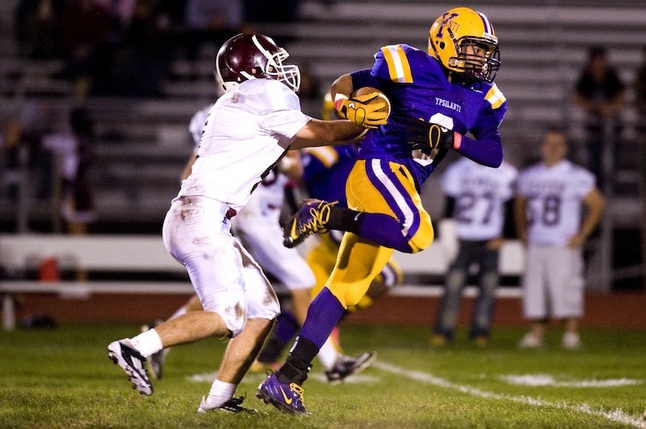 Joseph Tobianski | AnnArbor.com

It's bonus week this Friday at the AnnArbor.com high school football chat.

We'll be providing updates from three Washtenaw County high school football games, instead of the usual two, plus providing scores from around the area and chatting with fans.

Kyle Austin will be at our "Game of the Week," Ypsilanti at Dexter. Matt Durr will be at Pioneer, where the Pioneers will look to wrap up at least a share of the SEC Red title against Monroe. And Pete Cunningham will be at Chelsea, where the Bulldogs face undefeated Tecumseh.

Click here to access the chat when games kick off at 7 p.m.

At a different game? Stay up to speed with the MLive.com live chat application for your iPhone or Android mobile device and chime in with updates from the game you're attending.

And don't forget to vote in our Week 8 Game of the Week poll.