live chat:

Manchester girls basketball team ready to compete for Class C state title

Posted on Sat, Mar 16, 2013 : 5:36 a.m.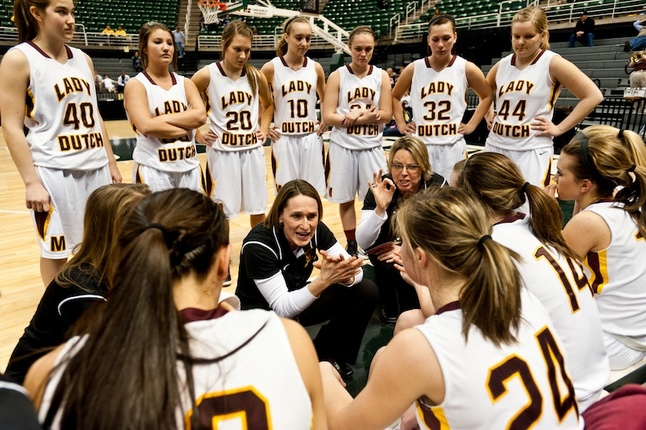 Mike Mulholland | MLive.com
Rich McGowan | MLive.com
Having gone as far as it can go, Manchester's girls basketball team wants to take one more step. That step? From Class C state finalist to champion.
The Flying Dutch (26-1) will get the chance Saturday at 4 p.m. at Michigan State University's Breslin Center against Saginaw Nouvel (25-2).
Though her team is one of only two left standing, coach Cori Kastel has told her team not to be content.
"We're not happy to be here. We want to win," Kastel said. "I told them to go out with an exclamation point. Don't settle for runner-up. Go out being the best. Bring home the first state title to Manchester. Why not?"
(Related: Manchester girls basketball team basks in the spotlight of Class C state championship appearance)
Standing in the way is a Nouvel team coming off a 44-32 win over Houghton Thursday.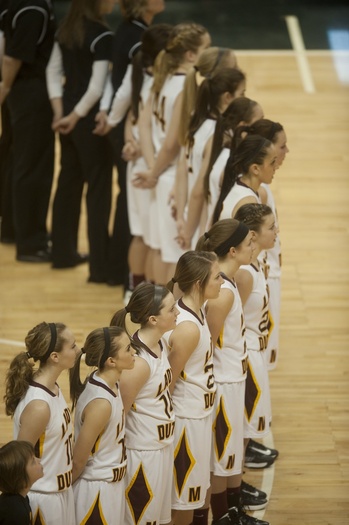 J. Scott Park | MLive.com
Nouvel is led by the outside-inside duo of Taylor Hengesbach and Rachel McInerney.
Together, the 5-foot-10 senior guard/forward, Hengesbach, and the 6-2 junior forward/center, McInerney, combine to average 27 points and 15 rebounds per game. It will be a different challenge than Manchester's semifinal opponent, Riverview Gabriel Richard, which was led predominantly by a single go-to scorer, Ashley Henderson.
"You have to attack it differently," Kastel said. "It's going to involve more of the team instead of worrying about one big player. They have two really good players, one is a guard, one is a post and they're deadly 1-2 punch."
Perhaps the biggest different for Manchester from the semifinal to the final will be the Flying Dutch's level of comfort. Playing in the Breslin Center for the second time in three days, Kastel believes, will calm the team's nerves.
"I think the butterflies are out of our system," Kastel said. "We've been there, we know what the floor looks like, at first you're in awe and not knowing where to go and all that stuff. I think we'll be more calm tomorrow."
MHSAA Class C girls basketball state championship
WHAT: Class C girls basketball state championship game
WHO: Manchester (26-1) vs. Saginaw Nouvel (25-1).
WHEN: 4 p.m. Saturday.
WHERE: Michigan State University's Breslin Center.
COVERAGE: Join Live Chat at MLive.com | TV: Fox Sports Detroit.