Posted on
Thu, Jan 17, 2013 : 10 p.m.
Manchester girls dominate second half in 43-23 win over Napoleon
By MLive Media Group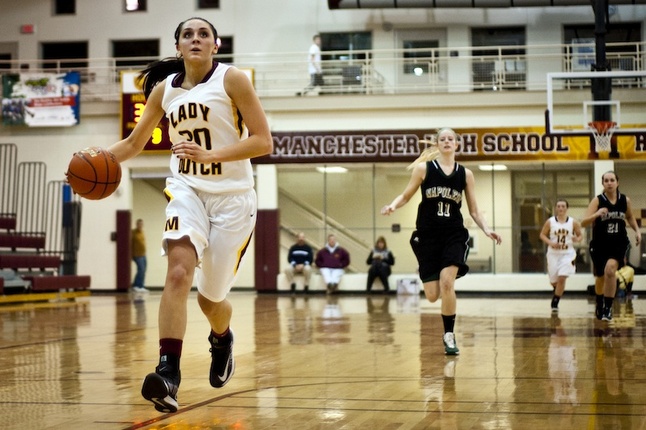 Mike Mulholland | MLive.com
The
Manchester High School
girls basketball team didn't need all the bounces to go its way Thursday night to remain undefeated in Cascades Conference play.
One big bounce helped, though.
A 3-pointer that went in on a shooter's bounce early in the third quarter sparked Manchester, and the Dutch pulled away at home and beat Napoleon 43-23 to move to 10-1 overall and 7-0 in the Cascades. Manchester has won six games in a row.
With Manchester clinging to a two-point lead early in the third quarter, Napoleon freshman Mackenzie Fairbanks missed a pair of free throws that could have tied the game. A few seconds later, Manchester senior Jesse Coltre appeared to come up short on a 3-pointer from the elbow, but it hit the front of the rim and bounced into the basket.
Coltre and Taylor Manders led Manchester with 12 points, respectively. McKenna Erkfritz had 10.
Manchester, ranked No. 8 in the latest Associated Press Class C state poll, shared the Cascades championship with Grass Lake a year ago.
"We've made up our mind, we're not sharing it this year," Castel said. "These guys are very determined, and what they can do as a team, they're unstoppable when they work together.
Read the Jackson Citizen Patriot article at MLive.com.