Posted on
Mon, Jun 10, 2013 : 4:53 p.m.
Michigan signee Jackson Lamb, Saline alumnus Garrett Gordon selected in MLB Draft
By Pete Cunningham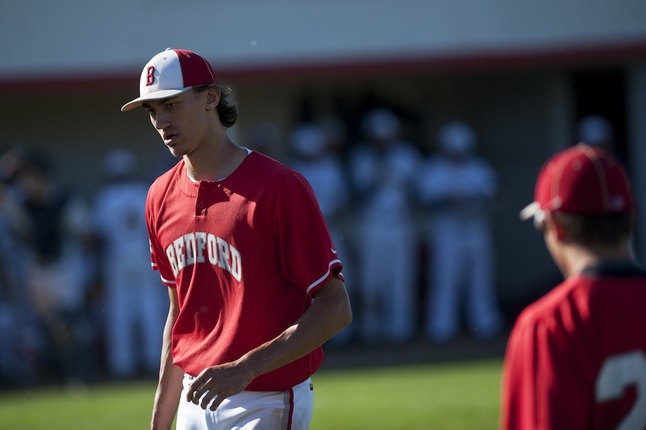 Daniel Brenner | AnnArbor.com file photo
The Texas Rangers selected future University of Michigan baseball player
Jackson Lamb
on Day 3 of the Major League Baseball Draft on Saturday, but don't worry Wolverines fans, Lamb isn't likely to skip wearing a Block M on his cap for a Block T anytime soon.
Lamb, who signed with Michigan last year, has said in the past that he would forgo a college playing career if offered the right amount of money, but apparently no teams were willing to offer it.
Lamb's father, Steve Lamb, told the Monroe Evening News that a team was interested in Lamb in the third round of the draft, but that the two sides could not reach an agreeable monetary figure on Friday. Lamb was selected by the Rangers in the 20th round with the 610th overall pick on Saturday.
High School players selected in later rounds of MLB Draft are expected to honor their college scholarship commitments as the signing bonuses and contract offers are usually not very enticing. Lamb, a senior at Bedford High School, signed a National Letter of Intent with Michigan last year, but told the Toledo Blade last week that he would likely forgo a college career at Michigan if "offered a life-changing amount of money."
Lamb, Gatorade's state player of the year, hit .519 during the regular season with four home runs, 34 RBIs and an .802 slugging percentage. He was 5-0 on the mound with a 1.48 ERA and 60 strikeouts in 33 innings. Bedford won a Division 1 regional championship on Saturday and will compete in the state quarterfinals on Tuesday.
Michigan junior outfielder Michael O'Neil was drafted in the third round on Friday and senior Patrick Biondi was selected in the ninth round.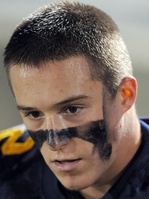 Saline High School
alumnus Garrett Gordon was also drafted on Saturday.
Gordon, a 2011 Saline graduate, was drafted in the 23rd round by the Washington Nationals with the 706th overall pick. Gordon recently singed a National Letter of Intent with the University of Arkansas after splitting the the last two years between Spring Arbor College and Wabash Valley Community College. Gordon hit in the clean-up spot for the Warriors last year, finishing with a .315 bating average. In 62 games, the right-fielder had 64 hits, 13 doubles, four home runs and 40 RBIs and 21 steals.
Eastern Michigan signee Sterling Sharp, a North Farmington senior, was drafted in the 30th round by the Atlanta Braves.
Pete Cunningham covers sports for AnnArbor.com. He can be reached at petercunningham@annarbor.com. Follow him on Twitter @petcunningham.