Posted on
Wed, May 11, 2011 : 10:25 a.m.
Milan softball pitcher Kat Hoffman and Saline golfer Keith Long
By Pete Cunningham
This week's Athletes to Know features a pair of seniors, Milan's Kat Hoffman and Saline's Keith Long.
Keep reading to learn about Hoffman's no-hitter and the famous person she got her nickname from and Long's streak of first-place finishes and the world record he once broke.
KATHERINE 'KAT' HOFFMAN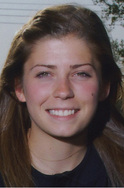 School:
Milan High School
Class: Senior
Sport: Softball
Accomplishment: Hoffman threw a no-hitter in the Big Reds' win over Monroe Jefferson last Friday and followed that performance with a one-hitter with seven strikeouts against Carleton Airport on Monday. Hoffman also recorded three hits from the plate and had a pair of stolen bases in Monday's win. Milan is currently 11-2, undefeated in Huron League play and ranked fourth in Division 2 by the Michigan High School Softball Coaches Association.
What in a name?: Hoffman started going by the nickname "Kat" in fourth grade after seeing former University of Texas/Team USA pitcher Catherine "Cat" Osterman pitch. She told her travel softball coach it was her nickname and when local papers started using it when she moved up to varsity as a ninth grader, everyone followed suit.
Academics: Hoffman is salutatorian of her class.
Favorite athlete: Osterman and former Milan teammate Lani Ernst, who is playing at Toledo. Hoffman says Ernst was her role model.
Favorite music: Pretty much anything, but especially Taylor Swift, Paramore and SafetySuit.
Down the road: Hoffman will play softball next year at Detroit Mercy and hopes to attend law school.
Coach Stacey Heams says: "She's a little more relaxed this year. She's not putting so much pressure on herself. I think that's both because she's a senior and she's already signed her letter of intent."



KEITH LONG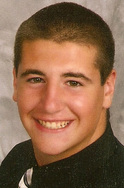 School:
Saline High School
Class: Senior
Sport: Golf
Accomplishment: Long has finished first outright three times, tied for first twice and finished second twice at Saline's first seven Southeastern Conference matches. He also tied for first at the Onsted Invitational at The Grande Golf Club in Jackson. Though Long lost in a playoff, the Hornets won the event for the second straight year. Long's nine-hole average this season is just under 38.
World record holder: Long was once the world record holder for the youngest golfer to hit a hole-in-one, according to Golf Digest. On Oct. 4, 1998, at the age of 5, Long aced the par 3, 140-yard fourth hole at Gracewil Pines in Jackson.

Favorite athlete: PGA golfer Dustin Johnson.
Favorite music: Hip hop. At the top of Long's playlist lately is Sammy Adams.
Down the road: Long will play golf at Northwestern Ohio, where he will major in sports management. Long's dream is to own a golf course and help get more young kids involved in the game by offering affordable, youth-friendly leagues that maintain the etiquette of the gentlemen's game.
Coach Debbie Williams-Hoak says: "He is putting a lot more into it (this year), doing everything a senior captain should do, and it is showing up in his results. He is doing everything he can to lead by example."

Does your school have an "Athlete to Know" walking the halls? Tell us why by sending nominations to petercunningham@annarbor.com.