Posted on
Fri, Jun 7, 2013 : 5:30 a.m.
Opening day coming to renovated Veterans Memorial Park and more community briefs
By Pete Cunningham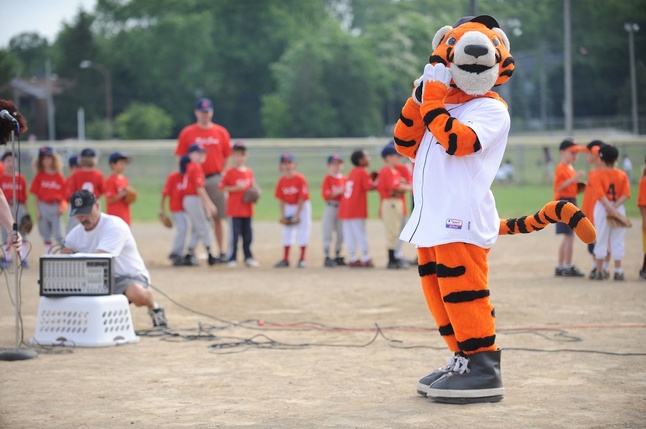 Angela J. Cesere | AnnArbor.com file photo
Ann Arbor Rec and Ed will hold the third annual Opening Day Celebration for Youth Baseball on Saturday, June 15 at
Veterans Memorial Park
, at 2150 Jackson Ave. The 2013 summer youth baseball, softball and t-ball leagues will begin following ceremonies which will include a parade of young athletes.
Festivities will begin at 8:30 a.m. and will include an appearance by Detroit Tiger's mascot PAWS. PAWS will throw out the ceremonial first pitch at 9:45 a.m. There will be games all day at the recently refurbished fields.
MLS stars of tomorrow to play in Saline
The semi-pro affiliates of Major League Soccer clubs the Chicago Fire and Columbus Crew will be playing at Saline High School on Saturday, June 8. The Michigan Bucks (Crew) and Chicago Fire PDL team will take on each other at Hornets Stadium at 6:30 p.m. in North American Professional Development League action.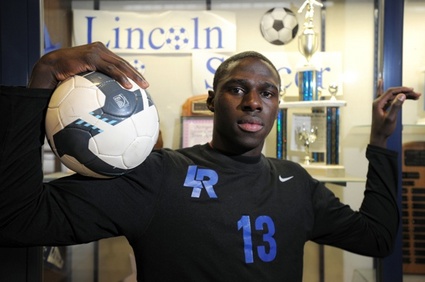 Lon Horwedel | AnnArbor.com
The Bucks roster includes current
University of Michigan players
Adam Grinwis and Marcos Ugarte and former
AnnArbor.com Player of the Year and Lincoln alumnus Mahamoudou Kaba
, who currently plays for the
University of South Carolina.
Tickets for the game are available at BucksSoccer.com - $5 for individuals and $18 for a family pass - with a portion of proceeds going toward the Saline Area Soccer Association.
Hole-in-one
Ann Arbor resident Rob White shot a hole-in one at Green Oaks Golf Course in Ypsilanti on Friday, May 24. White, 58, aced hole No. 6, a 132-yard Par 3 sixth hole with his eight-iron. It was White's first-ever hole-in-one.
EMU Senior receives Greg O'Dell Scholarship
Last year the Greg O'Dell Golf Outing http://www.annarbor.com/news/eastern-michigan-university-to-hold-golf-event-in-honor-of-greg-odell/ was used as the driving force behind funding a scholarship in honor of the late former Eastern Michigan and University of Michigan chief of police. Last week, the university awarded the scholarship for the first time ever.
EMU senior Brooke O'Neil was announced as the first recipient of the Greg O'Dell Criminal Justice Scholarship by the school on Tuesday, May 28.
"I was awestruck when I found out that I was the one to receive the scholarship," O'Neil said in a release.
The first golf outing in honor of the late police chief - who committed suicide in December of 2011 - raised $40,000. The second annual golf outing will be held on Friday, Sept. 20, 2013 at Eagle Crest Golf Club in Ypsilanti.
Phoenix fire sale
Ypsilanti Public Schools will be selling off its old Phoenix and Braves athletic uniforms at the high school cafeteria, at 2095 Packard Road, on Saturday, June 8, from 3-6 p.m. Ypsilanti will merge with the Willow Run school district in July to form Ypsilanti Community Schools, whose school colors will be black and gold and the mascot will be a Grizzlies.
Prices will vary, but will range from $5-$25. For information, call 734-714-1009.
Have a local sports brief to tell us about? Contact us at sports@annarbor.com.
Pete Cunningham covers sports for AnnArbor.com. He can be reached at petercunningham@annarbor.com. Follow him on Twitter @petcunningham.