Posted on
Thu, Jul 18, 2013 : 6:13 p.m.
Pioneer graduate sets world record and more community briefs
By Pete Cunningham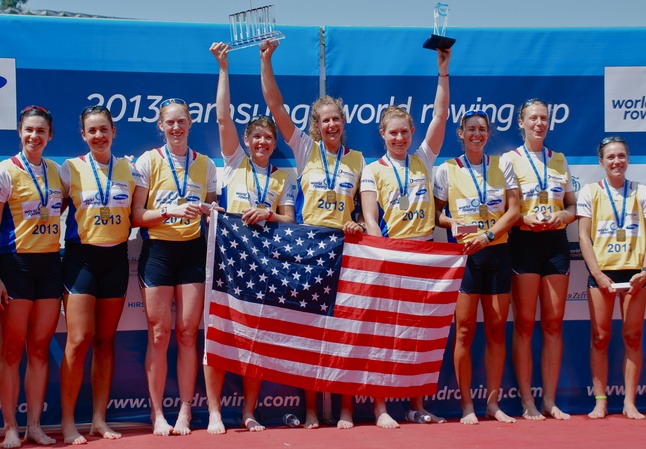 Photo by Allison Frederick, USRowing
Post-Olympic years rarely produce world record times in the sport of rowing. Don't tell that to Pioneer High School graduate Grace Luczak.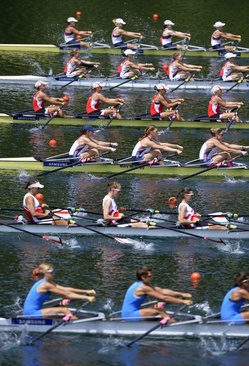 Associated Press
Luczak is a member of the United States National Rowing team and rowed in the women's 8-boat which
won the Samsung World Rowing Cup in Lucerne, Switzerland on Saturday.
Luczak's boat finished in a time of five minutes, 54.16 seconds, which was 6.25 seconds faster than second-place Romania and one-hundredth of a second faster than the old world record.
The United States boat set the previous record at last year's World Rowing Cup and went on to win gold at the 2012 London Olympics. Luczak is a 2007 graduate of Pioneer and 2011 graduate of Stanford where she was an All-American.
Hole-in-one
John Knapp, of Ann Arbor, hit a hole-in-one at Tullymore Golf Course in Stanwood on Tuesday, July 16. Knapp recorded the ace with his 7-iron on hole No. 4, a 150-yard Par 3. Bud Edmond was a witness.
A-Square Fight Club hosting annual showcase on Friday
A-Square Fight Club will hold its second annual summer boxing showcase, Battle at A-Square II at 7 p.m. Friday at A-Square Fight Club, at 2287 Ellsworth Road in Ypsilanti Township. There are 18 amateur bouts scheduled for the night.
Admission is $10 per person. For information visit A2FightClub.com.
Willow Run wrestlers keep memory of school alive at reunion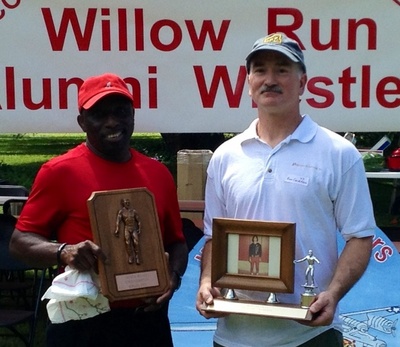 Photo courtesy of Tim Craiger
The
Willow Run High School
wrestling program, much like the now-closed school, has seen better days. Willow Run Community Schools and Ypsilanti Public Schools recently merged to form Ypsilanti Community Schools and in its final years of existence, the Flyers' wrestling program struggled mightily.
The recent bad fortunes of the school and program didn't stop alumni from sharing memories from better times over the weekend. The reunion honored the three coaches the program saw from 1969-86, Larry Maynor, Mike Carmony and Marvin Miller. Miller was also the school's first state champion, winning the 105-pound Class B title in 1972. The school's only other state champion - Ron Coleman who won at 145 in 1977 - was in attendance as well.
Have a local sports brief to tell us about? Contact us at sports@annarbor.com.
Pete Cunningham covers sports for AnnArbor.com. He can be reached at petercunningham@annarbor.com. Follow him on Twitter @petcunningham.