Posted on
Thu, Nov 10, 2011 : 5:30 a.m.
Pioneer up to challenge of top-ranked Detroit Catholic Central
By Pete Cunningham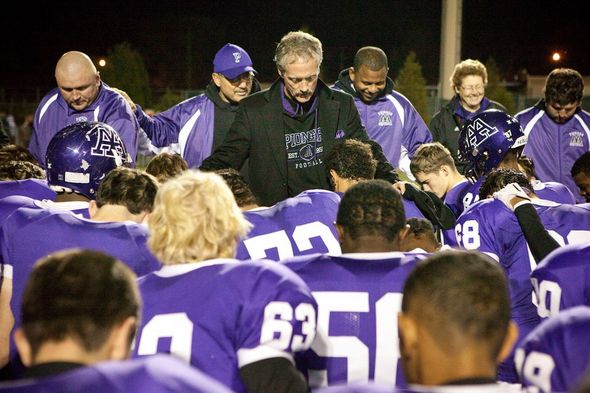 If games were played on paper, the Pioneer High School football team wouldn't even bother traveling to Detroit Catholic Central High School for its Division 1 regional final game on Saturday.
The Shamrocks are the top-ranked team in the state, have been all year. They have more players, always do. As a whole, Catholic Central is bigger, faster, stronger and, most would venture to say, better.
But last Pioneer coach Paul Test checked, winners are still determined on the field.
"The championship has gone through them a lot of years, but their kids are kids. ... Yeah, they're big, strong, but we're not small," Test said with a quiet confidence.
PIONEER (9-2) at DETROIT CATHOLIC CENTRAL (10-1)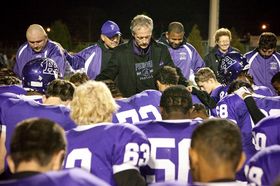 What:
Division 1 regional final.
When: Saturday, 1 p.m.
Where: Detroit Catholic Central High School in Novi.
How they got here: Round 1: Pioneer beat Monroe, 28-6, Catholic Central beat Northville, 56-6. Round 2: Pioneer beat Temperance Bedford, 35-10, Catholic Central beat Canton, 21-14.
Winner plays: Rockford (10-1) vs. Grand Blanc (9-2) winner.
Last meeting: Catholic Central won, 32-15, in the 1999 season opener.
All-time series: Catholic Central leads, 10-6.
Are the Pioneers (9-2) underdogs? Considering Catholic Central (10-1) has won four state championships in the past 10 years and has a roster littered with Division 1 talent, absolutely. But don't tell that to center Mario Suluksana.
"It's perceived differently when you're on the team. Even at school the kids tell us we're underdogs, but as a team we feel just as evenly matched," said Suluksana. "They're big, we're big. They're fast, we're fast. Just seems like it comes down to who wants it more, really."
Pioneer's two losses this season came in the first two weeks to Birmingham Brother Rice and Warren De La Salle, two teams still in the hunt for state championships themselves. Both of them also suffered losses to Catholic Central during the regular season.
Test has jokingly called Pioneer's opponents from Detroit Catholic High School League Central Division the "holy trinity" of Michigan high school football. He feels his team will be better prepared for the third installment.
"We're a lot better than we were 10 weeks ago, 11 weeks ago. Our juniors are a lot more seasoned. We're healthier," Test said. "I think we've gotten better on defense each week the past five or six weeks."
As well as the Pioneers have played on defense lately -- allowing an average of 9.7 points over the past six weeks -- Catholic Central has played even better for the entirety of the season. The Shamrocks are allowing 8.7 points per game.
There will be no mysteries when the teams face each other on Saturday. Pioneer will attempt to impose its will on offense behind running back Drake Johnson just as Catholic Central will behind its stable of running backs.
Both will mix in some play action, which Catholic Central proved it can use effectively last week in a win over Canton, but this will primarily be a line 'em up, smash-mouth contest.
Whichever defense lives up to its reputation, that team will prevail.
"We believe if they can't run the ball, they can't win. So if we stop the run, we'll probably win the game," said Pioneer linebacker Maurice Young.
Insert the same quote for a Catholic Central defender, because if Pioneer can't run the ball, its offense goes to shambles as well.
Easier said than done.
Pete's Pick: Catholic Central, 24-14.
Pete Cunningham covers sports for AnnArbor.com. He can be reached at petercunningham@annarbor.com or by phone at 734-623-2561. Follow him on Twitter @petcunningham.