With Poll:

Renewed Lincoln vs. Milan rivalry leads AnnArbor.com Game of the Week voting

Posted on Mon, Oct 15, 2012 : 12:58 p.m.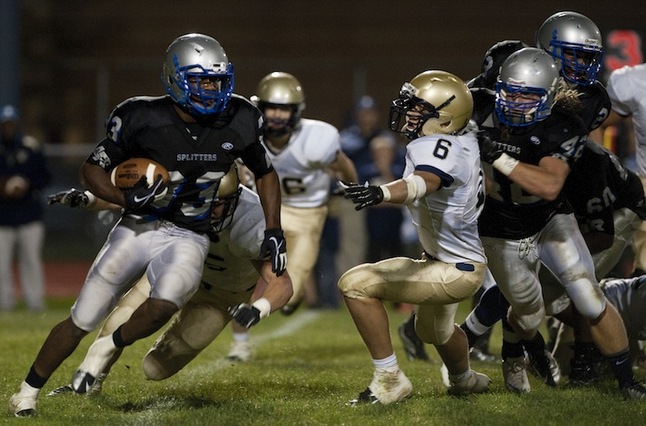 Daniel Brenner | AnnArbor.com
Two teams that have been mainstays in the AnnArbor.com "Game of the Week" all season, Lincoln and Milan, face off Friday in the final week of the regular season.
So it's no surprise the game is the early leader in this week's Game of the Week voting.
The matchup, the revival of a classic SEC matchup dormant since 2006, has garnered 417 votes as of noon Monday. That's nearly 60 percent of the more than 700 votes cast since voting opened Friday afternoon.
Milan won last week's Game of the Week poll, its second of the year, for its 41-0 win over Carleton Airport. Lincoln has won all three Game of the Week polls it has been involved in, most recently a Week 6 matchup with Chelsea.
But four other games are also in the poll, and voters have until 6 p.m. on Tuesday to try and shake things up.
The Prep Bowl, Father Gabriel Richard's Saturday matchup against Pontiac Notre Dame Prep at Ford Field for the AA Catholic League title, is in second place with 155 votes.
Haslett's visit to Chelsea, a matchup of 5-3 teams looking for playoff guarantees, is in third place with 72 votes. Pioneer at Livonia Franklin has 43 votes and Dearborn at Skyline has 16 votes.
Game of the Week coverage:
AnnArbor.com will give the Game of the Week winner its Super Bowl treatment, which will include two reporters covering the game, a live chat that you can follow from your iPhone or Android device, and a photo gallery as well.