Posted on
Thu, May 16, 2013 : 8 a.m.
Saline baseball earns No. 1 spot, hopes for league title in makeup with Temperance Bedford
By Kyle Austin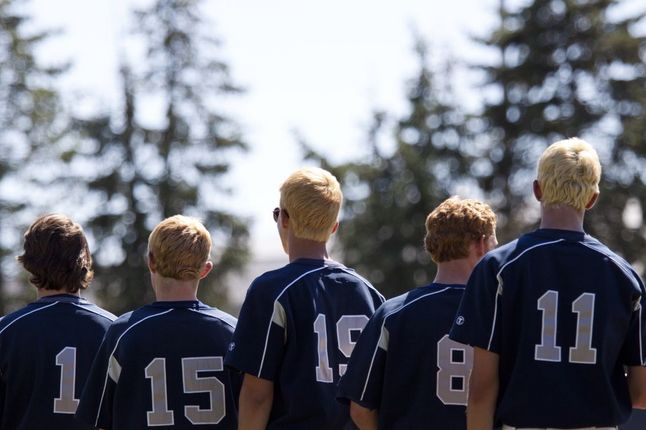 Jeffrey Smith | AnnArbor.com file
The Saline baseball team had to call the second game of its April 26th doubleheader against Temperance Bedford with the score tied 7-7 after six innings.
Now, it's hoping to make the trip south sometime next week to finish that game, with a league title on the line.
After Monday's doubleheader sweep of Monroe, the Hornets are 9-2 in league play, one game behind Bedford. There are two more doubleheaders left in SEC play, Thursday and Monday.
If those games don't provide more than a game of separation, then the Hornets could be headed back to Bedford to finish up the suspended game with a league title on the line.
"We still have a lot of good teams to play before we hopefully play Bedford again," Saline coach Scott Theisen said Monday. "We're putting things together."
Saline has won seven straight games that count in the SEC standings since that Bedford series. It's only blip during the past week was a doubleheader loss to Northville Saturday.
But if they can get by Huron Thursday and Pioneer Monday, the Hornets will have proved themselves the best team in this county, and will be headed to Monroe County in search of a league title.
Baseball
1. Saline: The Hornets were swept by Northville Saturday, but stayed in the SEC Red race by sweeping Monroe on Monday.
2. Skyline: The Eagles got a big home split with first-place Temperance Bedford on Monday.
3. Dexter: Dexter swept Pioneer and Huron last week, and are a game back of Tecumseh, their Thursday opponent, in the SEC White standings.
4. Huron: A Monday sweep of Pioneer ended a three-game skid for the River Rats, but couldn't keep them from moving down a spot in the rankings.
5. Father Gabriel Richard: The Irish lost in the Catholic League semifinals over the weekend to Madison Heights Bishop Foley, the top team in the state.
Softball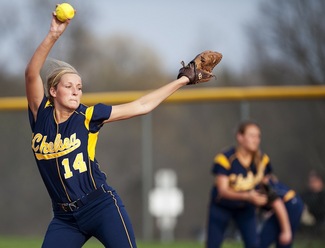 Daniel Brenner | AnnArbor.com file
1. Saline: A Monday sweep of Monroe avenged the only loss on the Hornets' schedule and clinched the SEC Red title outright.
2. Chelsea: The Bulldogs are playing some of their best softball after a split with Monroe and a convincing sweep of Lincoln in the last week.
3. Dexter: The Dreadnaughts played 11 games in eight days ending Monday, going 7-4.
4. Manchester: The Lady Dutch won in walk-off fashion Saturday over Dexter and are now 7-2 on the season.
5. Lincoln: Stiff competition has been tough on the Railsplitters: they've been swept by Saline and Chelsea in their last two SEC doubleheaders.
Boys Track
1. Saline: The Hornets won Friday at Siena Heights and were fourth on Saturday at the River Rat Invitational with a split squad. Andrew Kitto won the 800-meter run on Friday and Logan Wetzel won the 1,600 Saturday.
2. Pioneer: The Pioneers came in sixth at a Davison Invitational on Friday. Galen Burrell was first in the 800 and second in the 1,600, and Tre Brown was the runner-up in both hurdles events.
3. Chelsea: A 14-foot, 9-inch pole vault from Michael Hovater, plus sprint wins from Berkley Edwards, led the day for Chelsea at Huron on Saturday
4. Lincoln: Tyree Waller isn't the only Splitter who can jump: Lazon Hicks cleared 6-foot-5 in the high jump last week.
5. Ypsilanti: Malik Peacock's 100 and 200 times trail only Berkley Edwards for best in the county.
Girls Track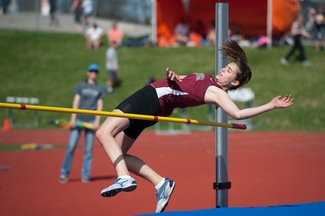 Courtney Sacco | AnnArbor.com file
1. Saline: After wrapping up an undefeated SEC dual season, the Hornets won at Siena Heights Friday with seven individual event wins.
2. Pioneer: The Pioneer girls came in fourth Friday at Davison and took both hurdles events: Alexis Dubrevil won the 100 and Chinonye Uche won the 300.
3. Chelsea: The Bulldog girls finally lost a dual meet but still had a strong showing in this year's SEC competitions.
4. Huron: Kennedy Beazley helped the River Rats finish runner-up at their own invitational Saturday.
5. Dexter: The Dreadnaughts took down rival Chelsea last week to spoil the Bulldogs undefeated season.
Girls Soccer
1. Skyline: The Eagles continued rolling going into a showdown with Huron next week.
2. Saline: A 1-0 loss to Northville Saturday was followed by a pair of big SEC wins this week.
3. Dexter: Our former number one team has lost two straight going against tough SEC Red crossover competition.
4. Huron: The River Rats had won three straight heading into a Wednesday matchup with South Lyon East, with a Thursday Pioneer matchup looming.
5. Pioneer: Tuesday's win over Dexter puts the Pioneers back in this week's rankings.
Kyle Austin covers sports for AnnArbor.com. He can be reached at kyleaustin@annarbor.com or 734-623-2535. Follow him on Twitter @KAustin_AA.