Posted on
Thu, Jun 6, 2013 : 5:45 a.m.
Saline finishes tops in three sports in final weekly rankings
By Kyle Austin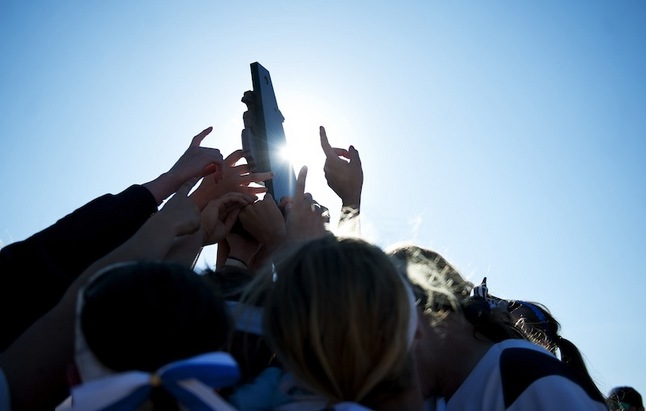 Daniel Brenner | AnnArbor.com file
Between Saturday and Monday, ten Washtenaw County teams held up Michigan-shaped trophies over their heads.
That means the spring sports season is nearly complete, and as such so are our weekly rankings.
Of the five sports we rank every week, all are either completed or near completion. Track finished its season with state finals Saturday, while baseball, softball and soccer held district tournaments over the weekend.
That means after nine weeks our rankings will be on hiatus until football season.
Saline finished with the top spot in three of them: baseball, softball and girls track. Chelsea took the boys track top spot in the final week after winning a state title Saturday, and Pioneer finishes in our top girls soccer spot.
Baseball
1. Saline: The Hornets nearly pulled off an upset of No. 8 ranked Temperance Bedford before falling on a walk-off hit Monday afternoon.
2. Huron: The River Rats beat both their neighbors in the middle of last week's rankings, Skyline and Dexter, en route to a district title.
3. Father Gabriel Richard: A tough schedule started to pay dividends as the Irish easily took a district title Saturday.
4. Skyline: A comeback attempt came up short as the Eagles fell to Huron in a district final.
5. Milan: The Big Reds allowed no runs in the district tournament.
Softball
1. Saline: The Hornets won a district title in extra innings over a tough Monroe team to solidify the top spot.
2. Dexter: Their first district title in 26 years keeps Dexter near the top of the rankings.
3. Chelsea: The first of our 3-4-5 teams that all lost close district semifinal games to ranked teams, the Bulldogs lost to Tecumseh.
4. Manchester: The Lady Dutch lost to No. 2 ranked Clinton 7-4 in their district semifinal.
5. Lincoln: The Railsplitters hung with Saline through the early innings of Monday's regional semifinal.
Boys Track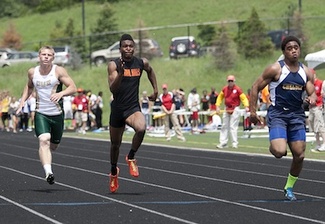 Latara Appleby | MLive Media Group
1. Chelsea: The Bulldogs won a Division 2 team state championship Saturday and pulled to the top of our final rankings.
2. Saline: The Hornets took a state title in the 3,200-meter relay after taking team regional and league titles.
3. Pioneer: The Pioneers finished four spots behind Saline at the Division 1 meet and had the best individual finish with Tyler Leach's pole vault runner-up.
4. Gabriel Richard: The Irish's 400-meter relay took home a state title to lead a seventh-place team finish.
5. Lincoln: The Railsplitters were third among county teams at the SEC Championships.
Girls Track
1. Saline: A second-place finish at the Division 1 state championships marked the best-ever result for Saline.
2. Pioneer: Just like on the boys side, Pioneer was the second-best area finisher at the Division 1 state meet, behind a runner-up sprint relay.
3. Ypsilanti: Endia Francois and Cara Easley both finished All-State at Division 1.
4. Chelsea: Grace Sauers was All-State for the Bulldogs, as was the team's 800-meter relay.
5. Dexter: Kamie Powell finished fifth in the state in pole vault for the Dreadnaughts.
Girls Soccer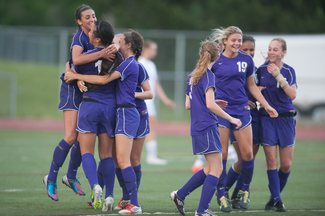 Courtney Sacco | AnnArbor.com
1. Pioneer: The Pioneers peaked at the right time and avenged a loss against Skyline with a 3-0 district title win.
2. Saline: An easier district draw benefitted Saline, and the Hornets didn't open regional play until Wednesday.
3. Skyline: The Eagles won their first SEC Red title outright but stumbled in a district final against Pioneer.
4. Dexter: The Dreadnaughts had a tough district draw and fell in double overtime to Mason.
5. Manchester: Coach Mark Davis called the Lady Dutch the Cinderella of the Division 4 tournament after a regional semifinal win Tuesday night.
Kyle Austin covers sports for AnnArbor.com. He can be reached at kyleaustin@annarbor.com or 734-623-2535. Follow him on Twitter @KAustin_AA.