Posted on
Wed, May 15, 2013 : 7:18 p.m.
Saline girls soccer leads halfway through final AnnArbor.com Team of the Week vote
By Kyle Austin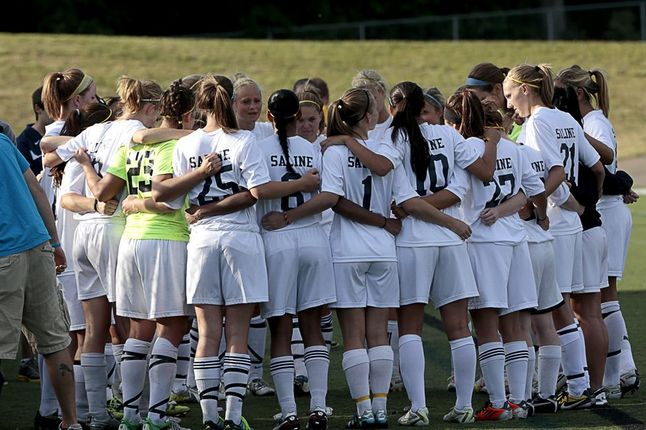 AnnArbor.com file
We've had a baseball team, a softball team, a track team, a lacrosse team and two tennis teams win AnnArbor.com Team of the Week honors this spring.
And in our final weekly poll, it looks like we may be adding yet another sport to that list.
The Saline girls soccer team currently leads this week's poll with 148 votes as of midday Wednesday, halfway through the poll. The Hornets are trailed by Skyline girls soccer, in second place with 50 votes.
The poll will stay open until noon Friday, so there's still plenty of time for any of our other three teams to get in the mix, as well.
But if we end up catching some soccer action next week, we'll be seeing some games either way. Saline will play Huron and Pioneer next week to wrap up its regular season. Skyline will play Monroe Tuesday and Huron Thursday.
Until then, though, our focus lies with this week's Team of the Week: Greenhills girls tennis.