playoff roundup:

Dexter, Saline, Chelsea, Manchester and Rudolf Steiner win girls basketball district titles

Posted on Fri, Mar 1, 2013 : 10:51 p.m.
Nine Washtenaw County girls high school basketball teams played for district titles on Friday night and six walked away with championship trophies to add to their display cases.
Dexter, Saline, Chelsea, Manchester and Rudolf Steiner all lived to play another day with the title clinching wins.
AnnArbor.com Coverage
Dexter 36, Huron 34
Story | Boxscore | Bracket
Manchester 57, Arbor Prep 42
Story | Boxscore | Bracket
Chelsea 44, Jackson Lumen Christi 42
Story | Boxscore | Bracket
AnnArbor.com Washtenaw County Scoreboard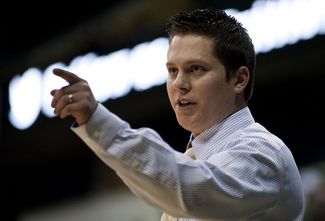 Daniel Brenner | AnnArbor.com
Saline 47, Temperance Bedford 41
Story | Boxscore | Bracket
Saline topped Temperance Bedford, after trailing 13-11 in the first quarter, to win the Class A district title at Monroe on Friday.
"They had the momentum early in the game," Saline coach Jeff Waltz said. "We weathered the storm."
It was tied 25-25 at halftime, with Saline taking a 33-31 lead into the final eight minutes.
"It was pretty much a one possession game until about three and a half minutes left in the fourth quarter," Temperance Bedford coach Bill Ryan said.
Amanda Zylstra of Saline scored a game-high 15 points and had four steals, while Temperance Bedford's Mallorie Sampson scored 11 and Nicole Rightnowar grabbed 13 rebounds.
"Amanda was shooting with a lot of confidence tonight," Waltz added.
Saline (14-8) hosts Brownstown Woodhaven in the first round of regional play at 5:30 p.m. Tuesday, Mar. 1.
Rudolf Steiner 35, Washtenaw Christian 22
Story | Boxscore | Bracket
Abby Andrews had 14 points, 12 rebounds and eight blocks for Ann Arbor Rudolf Steiner, which won its first Class D district title under head coach Jim Belanger.
"Abby is a very elegant, finesse player," Jim Belanger said. "Tessa Belanger picked up two quick fouls in the first quarter and we asked Abby to step up, and she changed her game, moving from power forward to center. She had to carry the load for the two bigs, and she did a fantastic job for us tonight."
Tessa Belanger finished with nine points and eight rebounds, and Annika Sproull added nine points.
Saline Washtenaw Christian led 11-10 after the first, but Rudolf Steiner shut them out in the second quarter and held Washtenaw Christian to 11 points in the second half.
Jurnee Tipton led Washtenaw Christian with nine points.
Rudolf Steiner plays Allen Park Inter-City Baptist in the regional semifinals at 6 p.m. Tuesday at Bellevue.
Livonia Ladywood 58, Father Gabriel Richard 35
Details not available