Posted on
Tue, Jan 22, 2013 : 5:45 a.m.
Small schools Rudolf Steiner, Arbor Prep ready to put improved records on line
By Kyle Austin
The Rudolf Steiner boys basketball team is small both in player size and roster size. Fitting that the school with an enrollment of 96 dresses just seven players for most games, and none of them have much by way of height.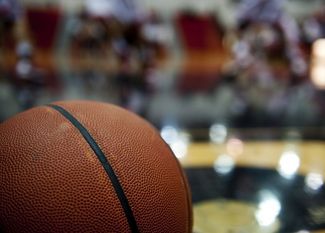 Daniel Brenner | AnnArbor.com
Arbor Prep is young, with a roster of five freshman and four sophomores for the second-year program that has yet to taste the MHSAA playoffs.
But both are finding ways to win.
Rudolf Steiner and Arbor Prep meet up at 7 p.m. Tuesday at Arbor Preparatory High School in our AnnArbor.com Game of the Week, after mounting a successful voting drive to beat out larger schools in last week's voting.
To draw the largest turnout for any basketball poll of the year, both coaches used social media and email drives to increase voter turnout, and Arbor Prep held a contest to increase student voting. The result was 976 votes for the game, more the double the combined enrollment of the two schools.
Both teams are approaching their win total from last year in mid-January. Arbor Prep is 5-4, with four of those wins coming in the past five games after an 8-12 inaugural season last year. Rudolf Steiner is 7-4 after going 12-11 last year.
Both Rudolf Steiner coach Nick Sherwood and Arbor Prep coach Don Spencer are in their second years at the helm of their respective teams, and both say they are pleased by the progress their teams have shown.
Spencer talks about this year's Arbor Prep team like a proud father talks about his children. His team's only loss since mid-December came to Class B Tecumseh, and its five wins this season have come by an average of 5.6 points as a young group of players has learned how to close out close games.
"They don't get rattled, they don't get scared, they just keep playing," Spencer said. "It's one of those things where you're kind of watching them grow up each game. Each situation is new, and they seem to handle it very well."
Spencer said his team's improvement has been "exponential" since the beginning of the season. His team can now take the ball up the floor, recognize changes to the defense, and make the right offensive adjustments without help from the sideline. That's something it couldn't do just a few weeks ago.
Gators guard Michael Donatelli has led the way lately with 39 points in his last two games. Spencer said Donatelli, who had the unenviable task of following up on a season that saw him average nearly 29 points per game, is getting into a groove.
"I think early on he was kind of frustrated that he wasn't able to put up those kind of numbers," Spencer said. "He's kind of relaxed a little bit, now he's letting the game come to him a little bit more, now he's kind of getting rolling."
Rudolf Steiner has won three of four, including a 23-point win over Battle Creek Calhoun Christian Friday to move to 4-0 in the Mid-South Conference.
They've done that with a new style this year that focuses on running the court and utilizing its team's speed.
"We lost all of our size from last year, we've got new game plans," Sherwood said. "We're a running team now, we're trying to get out and run on people and use our speed."
The system helps utilize Rudolf Steiner's strong outside shooters. And even though running the floor with just seven players can become tiresome, the Storm wouldn't have it any other way.
"They love it, they're having fun this year," Sherwood said. "This is probably the most fun I've ever had coaching. It's a great group of guys and fun to be around."
Tuesday's high school basketball schedule
Boys Basketball
Brighton at Dexter, 7 p.m.
Britton-Deerfield at Whitmore Lake, 7 p.m.
Father Gabriel Richard at Madison Heights Bishop Foley, 7:30 p.m.
Greenhills at Westland Huron Valley Lutheran, 7 p.m.
Manchester at Hanover-Horton, 7 p.m.
Milan at Grosse Ile, 7 p.m.
Novi at Saline, 7 p.m.
Novi Franklin Road Christian at Calvary Christian, 7 p.m.
Rudolf Steiner at Arbor Prep, 7 p.m.
Skyline at Belleville, 7 p.m.
Willow Run at Ecorse, 7 p.m.

Girls Basketball
Adrian at Pioneer, 7 p.m.
Belleville at Chelsea, 7 p.m.
Ecorse at Willow Run, 5:30 p.m.
Gabriel Richard at Allen Park Cabrini, 7:30 p.m.
Saline at Manchester, 7 p.m.
Westland Huron Valley Lutheran at Greenhills, 7 p.m.
Whitmore Lake at Britton-Deerfield, 7 p.m.
Ypsilanti at Dearborn Heights Robichaud, 7 p.m.

Kyle Austin covers sports for AnnArbor.com. He can be reached at kyleaustin@annarbor.com or 734-623-2535. Follow him on Twitter @KAustin_AA.