Posted on
Mon, Jun 10, 2013 : 2 p.m.
Summer basketball camps open for registration
By Pete Cunningham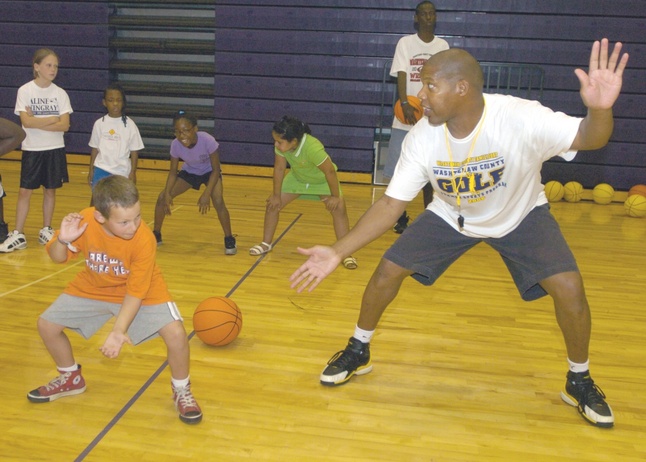 Ann Arbor News file photo
With summer just around the corner for some students and in full swing for others, camp plans need to be finalized sooner rather than later. There are plenty of local options for kids looking to hone their basketball skills in the summer months:
Pioneer basketball camp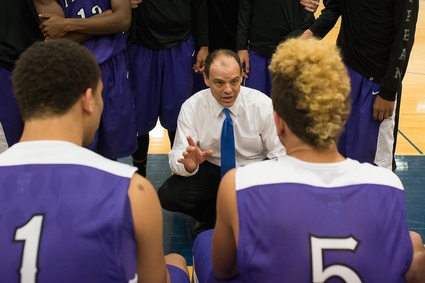 Courtney Sacco | AnnArbor.com file photo
Pioneer High School
boys varsity coach
Rex Stanczak
will put on a camp for boys and girls June 17-20 and July 22-25 at
Pioneer High School
, located at 601 West Stadium Boulevard in Ann Arbor . The camps are for boys and girls in grades 3-8 and run from 8:30 a.m.-3:30 p.m. Players will learn fundamental skills with contests and games as well.
Players can sign up at the Ann Arbor Rec and Ed website. Registration is limited to 40 participants per session.
Sandy Sanders' Camp of Champions
Sandy Sanders' Camp of Champions will be held June 17-21 at Greenhills School, located at 850 Greenhills Drive in Ann Arbor. In its 37th year, the Sandy Sanders camp is open to boys and girls in grades K-11 of all skill levels. Campers are grouped according to skill level once at camp.
Camp runs from 9 a.m.-4 p.m. and emphasizes teaching players shooting, passing, dribbling, and footwork drills along with daily scrimmages. For information or to register call 734-662-0021 or visit www.SandySports.com. On-site registration is available from 8-9 a.m. on June 17.
Triple Threat camp coming to Washtenaw Christian
Washtenaw Christian Academy is partnering with Troy Coleman of Triple Threat Training to put on a three-day camp June 24-26 at Washtenaw Christian Academy, located at 7200 Moon Road in Saline. The camp is open to boys and girls entering grades 8-12 and will run from 9 a.m.-noon. For in formation on registration call 734-429-7733 or email athletics@washtenawchristian.org.
Pete Cunningham covers sports for AnnArbor.com. He can be reached at petercunningham@annarbor.com. Follow him on Twitter @petcunningham.