Posted on
Mon, Jan 21, 2013 : 5:30 a.m.
Betty Jane 'Corky' Wilson, trailblazer for Ann Arbor women's golf, figure skating, dies at age 89
By Pete Cunningham
Ann Arbor lost a sports pioneer on New Year's Eve when Elizabeth Jane "Corky" (Courtwright) Wilson died at the age of 89.
Corky Wilson had an influence on the lives of just about anyone who has ever golfed or figure skated in the city of Ann Arbor during the past 50 years, and thanks to her, that number grew exponentially in her lifetime.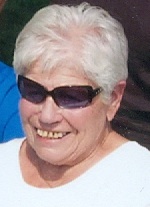 Wilson came to Ann Arbor by way of Nevada as a young girl when her father, Ray Courtright, was hired by the University of Michigan as an assistant football coach in 1927. Courtright was involved with many other teams in the athletic department and was head coach of the men's golf and wrestling teams as well.
Wilson inherited her father's competitive spirit and athleticism and had the benefit of a willing teacher in a time when women striving in athletics wasn't widely accepted. Wilson won the Ann Arbor city golf championship in 1940, 1941, 1946 and 1962 and a Michigan state amateur title in 1951 a year after she was married to her husband, Charles Wilson.
She also was an exceptional figure skater. After attending the University of Michigan, Wilson worked for professional figure skating clubs as both a performer and teacher in Forth Worth, Texas, and Chicago before returning to Ann Arbor, where she worked with the Ann Arbor Figure Skating Club. She started programs with the club for mothers and their children to get lessons on separate ends of the ice and also organized the first "Melody on Ice Program" which still is in existence today.
"She did a great job helping enlarge our club to the second or third largest club in the country at the time," said Margaret Faulkner, who worked with Wilson at AAFSC.
But in 1963, Wilson's husband died, leaving with her with three sons to raise, ages 11, 9 and 6 and her part-time job with AAFSC wasn't enough.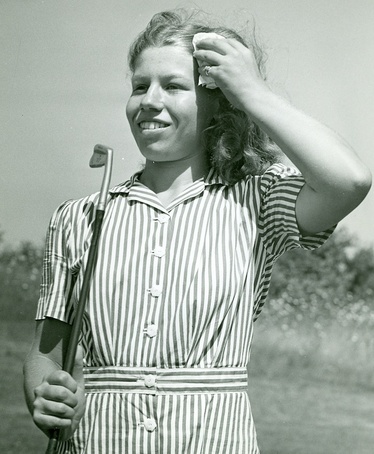 Photo courtesy of Hank Wilson
"She had to go to work," recalls her son, Hank.
In a position where she had to be the sole provider for her family, Wilson figured out a way to use her athletic talents to do exactly that. She proposed to the City of Ann Arbor Parks and Recreation Department that she run an instructional figure skating program in the winter and an instructional golf program in the spring and summer.
Such a position didn't exist when she pitched the idea, but eventually she left city hall with a full-time job and ideas to get boys, girls, women and men involved in both sports.
"Ann Arbor has always been a very positive area for women's golf and it really helps when you have women like Corky who were excellent models," said Saline High School girls golf coach Betsy French, who remembers taking golf and skating lessons from Wilson as a child. "We have good high school golf and golf in general in the area now. I think it began with that generation that led the way."
Wilson once told the Ann Arbor News that when she was a child growing up in Ann Arbor, she and a friend were the only two figure skaters in town.
"We used to get out on the ice and practice by ourselves. The only time we got anything approaching instruction was when a skater from Detroit would drop by and we would watch them," Wilson said at the time.
That wouldn't be the case for the generations that followed. In an article from 1983, the year Wilson retired from the city, she estimated that 150 people took lessons the first year of the city-run learn-to-skate program. At the time of her retirement, she estimated 800 to 1,000 people were participating per week in the city-run programs.
Wilson modeled the programs after those of the Ann Arbor Figure Skating Club, so that children who had been wait-listed by the club could step right in when a spot became available. This could sometimes be years because of the demand, said Diane Argyle, who was a longtime skating instructor with the city and also member of AAFSC.
"Kids could be at a certain level of skill and step right into the AAFSC," said Argyle, who took over Wilson's duties with the skating program after her retirement.
Argyle wasn't just a colleague of Wilson's, but a beneficiary of her efforts as well.
Argyle came to Ann Arbor from Alabama with her husband and 6-year-old daughter in 1972 and wanted to sign her daughter up for skating lessons. There were no slots left in any of the city's classes. After a series of questions, Wilson figured out Argyle could skate and found a solution.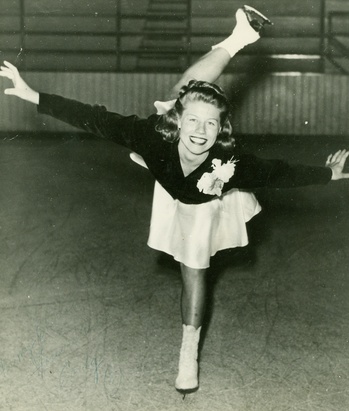 Photo courtesy of Hank Wilson
"She said 'I really need another instructor out at Buhr Park. If you want I'll hire you as an instructor and you can teach your daughter's and other classes," said Argyle. "Next thing you know she had me working on everything from teaching classes to making name tags and everything in between."
Having just spent five years in the old South, Argyle was pleasantly surprised.
"You've got to look at her as an innovator for women. She was doing these kind of things when they didn't hire women to do squat," Argyle said. "She was not only in a position running sports programs as a woman, but also hiring women and getting girls of all ages involved.
"Women in the '50s and '60s were destined to be teachers, nurses, mothers and wives and nothing else. So to have her mentality at the time, it was just ahead of her time."
On the golf course, Wilson was respected for both her days as a competitor and instructor.
"She was such an influential person in the Ann Arbor Women's Golf Association and just a neat person," said Debbie Williams-Hoak, a former University of Michigan athlete who played on the LPGA tour. "She was so encouraging to me, and the messages she tried to convey to me were never about how to hit the ball or win a tournament, but about how to conduct yourself and having respect for the game."
Wilson gave private lessons while she worked with the city and after her retirement.
"I saw many times she had the ladies out there and could have been charging, but she just did it for love of the game, she was so generous with her time and such a great teacher," Richart said. "And men too, you have to understand this was at a time that there weren't many good lady golfers and she was exceptional and not a lot of men would be comfortable getting lessons from a woman.
"But not with her. She was just so likable, with a great sense of humor."
Once her family was taken care of, having more people to golf or skate with always seemed more the goal for Wilson than monetary gain.
"She really was a pioneer of women's activities and sports in the area," Argyle said.
Wilson is survived by her sons Charles, Henry, and Guy; two granddaughters, Emilly and Jessica; and great-grandchildren, Zachary and Jordan. A memorial service was held for Wilson on Jan. 12 in South Lyon.
Pete Cunningham covers sports for AnnArbor.com. He can be reached at petercunningham@annarbor.com. Follow him on Twitter @petcunningham.