Posted on
Sat, Feb 23, 2013 : 12:43 p.m.
Vote for the best boys district final in our last Game of the Week poll of the season
By Kyle Austin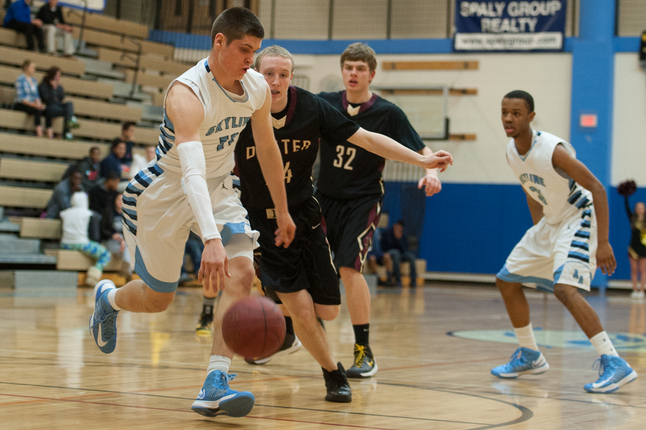 Courtney Sacco | AnnArbor.com
The playoffs are just starting, but it's the end of the road for our AnnArbor.com Game of the Week basketball poll.
Our final poll of the 2012-13 season opens today, and we've got four boys basketball district final games to choose from.
We won't know which teams will be playing in them until Wednesday, March 6, two days before the Friday, March 8 finals.
But it's a good bet we'll see some good matchups, as each district features multiple Washtenaw County teams on both sides.
The Skyline district features Dexter, Huron, Ypsilanti, Pioneer and Skyline. The Temperance Bedford district features Lincoln, Milan and Saline. The Washtenaw Christian district features Central Academy, Rudolf Steiner, Washtenaw Christian and Calvary Christian, and the Whitmore Lake district features Willow Run, Manchester, Whitmore Lake, Greenhills and Arbor Prep.
Boys district tournaments get underway a week from Monday with quarterfinals.
The Manchester girls district final won last week's poll, which closed at noon.