Posted on
Mon, Nov 26, 2012 : 2:58 p.m.
Vote now in our inaugural AnnArbor.com basketball Game of the Week poll
By Kyle Austin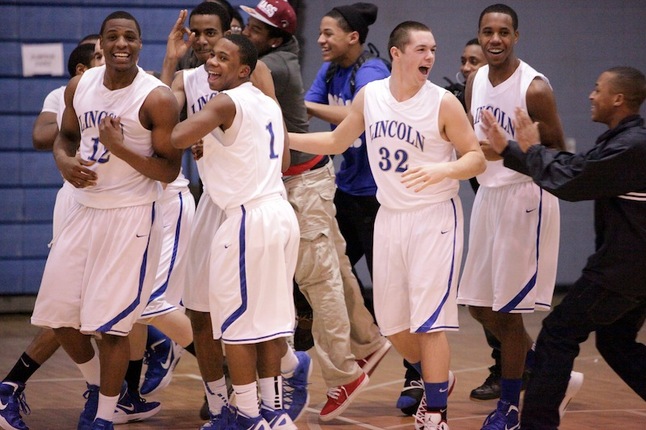 AnnArbor.com file
Hoops season is upon us, and with it comes the debut of AnnArbor.com's Basketball Game of the Week polls.
Our readers voted more than 16,000 times throughout the season during our football Game of the Week polls, and we're hoping they'll be just as enthusiastic about our new basketball polls.
Here's how our basketball polls will work: A new poll will open every Saturday, and stay open for a week. Fans can choose between five games, including both boys and girls basketball, played the following week. Voters can weigh in up to once per hour until voting closes.
The winning game will be featured as our regional Game of the Week. That means we'll have a preview story and multiple reporters covering the game from multiple angles, along with a photographer.
We'll also conduct a live chat from the game, accessible from both computers and through our iPhone and Android mobile apps.
This week, our poll is open today through Saturday, for games being played between Monday, Dec. 3 and Saturday, Dec. 8. We've got five games, three girls and two boys, to choose from.
All five are non-league matchups between Washtenaw County teams. On the boys side, Chelsea visits Milan and Lincoln visits Willow Run on Dec. 7. Both games are scheduled for 7 p.m. tipoffs.
On the girls side, Pioneer will take on Father Gabriel Richard, Willow Run will visit Lincoln, and Milan will take on Skyline. Pioneer and FGR will tip off at 7 p.m Thursday, while Willow Run-Lincoln is at 5:30 p.m. Friday and Milan-Skyline is 7 p.m. Friday.
Next week marks the opening of the boys basketball season, after the girls season opens today. We'll continue the polls through the state playoffs in March.