Posted on
Wed, Jun 26, 2013 : 2 p.m.
What will become of Ann Arbor's closed middle school pools and their programs?
By Kyle Austin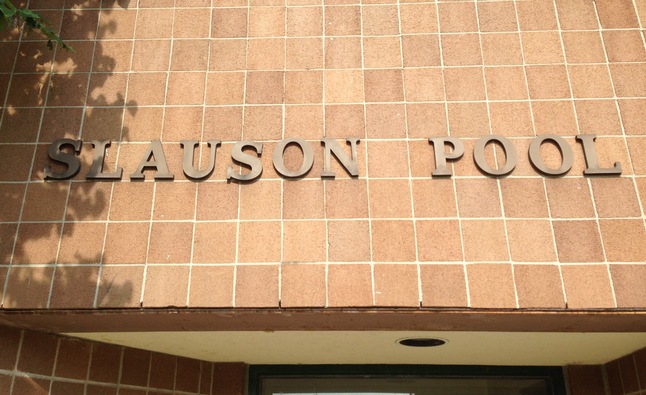 Kyle Austin | AnnArbor.com
While the decision to close the swimming pools at five Ann Arbor middle schools may have helped Ann Arbor Public Schools balance its budget, it also presented a new dilemma to the district:
What to do with five empty pools?
The AAPS school board approved a budget earlier this month that included closing the district's five middle school pools, for a savings of $70,000. Mack Pool at Ann Arbor Open School will remain open because it is owned by the city.
The other five at Slauson, Scarlett, Clague, Forsythe and Tappan middle schools will be maintained for now, but will close later this year. According to district spokesperson Liz Margolis, the AAPS facilities department is exploring "a variety of different options" for the future uses of the facilities. She declined to offer specifics on the plans, saying they would be unveiled in the coming months.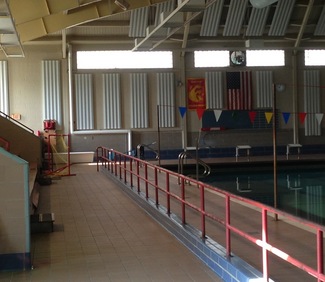 Kyle Austin | AnnArbor.com
Whatever is decided, it won't include maintaining them for aquatics unless an unexpected source of funding becomes available.
The pools currently host learn to swim programs for children and adults, as well as adult aerobics classes and middle school swim lessons.
The closures could have an effect on swimming at the high school level. Longtime Pioneer High School swim coach Denny Hill said that while the majority of his team members start swimming before middle school and are involved in local club teams, the loss of middle school pools could hurt depth.
"It will hurt our numbers," Hill said. "There won't be as many kids out because they won't be exposed to it."
Skyline High School coach Maureen Isaac said her team typically has between two and four athletes that are introduced to swimming through the middle school program. But the value of the middle school pools, she said, goes beyond adding athletes to the high school programs.
"Middle school swimming is such a positive experience, it really keeps people interested in the sport," Isaac said.
Isaac said opportunities for pool usage -- including rentals to local clubs and other programming like Red Cross certification classes -- had been missed in recent years because no position existed to coordinate the efforts.
"I'm not convinced that those costs can't be recouped through programming," Isaac said.
Aside from gym class usage for the middle school pools, another main use is for Ann Arbor Rec & Ed programming. While adult aerobics classes can moved to other AAPS pool facilities, the youth swimming program will be discontinued. Ann Arbor Rec & Ed community education and recreation director Jenna Bacolor said 1,100 people signed up for swim programs during 2012, but that that number has been going downhill and the program has had a difficult time breaking even financially.
"This is a program that's been running for many decades, so we're very sorry to see it go," Bacolor said.
Bacolor said her staff is working on a referral program to the city swim programs, which provide instructional swimming at a similar price point and curriculum to the Rec & Ed program.
Kyle Austin covers sports for AnnArbor.com. He can be reached at kyleaustin@annarbor.com or 734-623-2535. Follow him on Twitter @KAustin_AA.