Posted on
Wed, May 5, 2010 : 3:21 p.m.
Highly touted recruits receive attention from colleges at early ages, including Michigan
By Jeff Arnold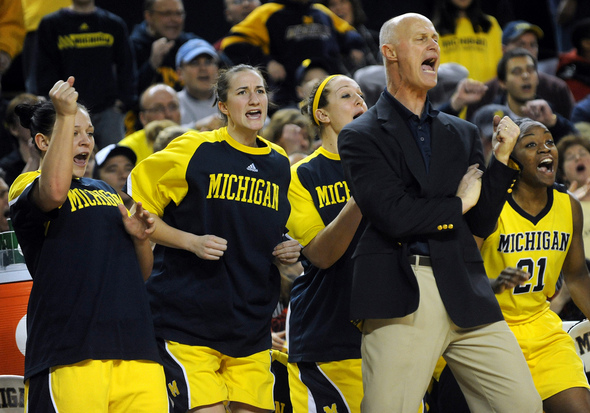 Dan Schulz has watched Hailey Kontny grow up on the basketball court.
He has seen the budding 13-year-old point guard develop into a well-rounded player and hold her own against older girls and boys in pickup games.
But when Kontny, an eighth-grader from Superior, Wis., recently received a verbal scholarship offer through Schulz from Michigan women's basketball coach Kevin Borseth to join U-M's 2014 freshman class - the Superior High School varsity girls coach had his concerns.
The offer comes before Hailey has played her first varsity or junior varsity high school game.
Hailey's eighth-grade traveling team went 51-2 this season and recently won the Division I state championship. Kontny played a starring role. She also plays AAU for Team Wisconsin's under-14 team.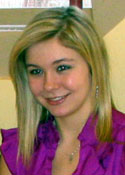 "I think it's too early, to be frank," Schulz said in a phone interview Tuesday. "I think it sets the expectation level too high for her and puts a lot of pressure on her that she doesn't need right now."
Per NCAA rules, Borseth is prohibited from having direct contact with players so young. But the recruitment of middle-school players who play rigorous schedules through travel or AAU teams is becoming a method widely used across the country by men and women's teams.
In Chicago this winter, DePaul offered eighth-grader Jahlil Okafor a scholarship offer, making an early bid at the 6-foot-7 14-year-old who is a distant cousin of NBA center Emeka Okafor and who, like Hailey, has exhibited potential at the AAU level. Dakari Johnson, a 6-foot-8, 225-pound eighth-grader and Kentucky native playing for a New York team, was mentioned last month in a recruiting article on ESPN.com.
National AAU tournaments are fertile recruiting grounds. Coaches arrive with a list of girls targeted for scholarships.
Some coaches have vowed not to recruit middle-school players. Others find it a necessity in order to gain consideration for their program from the start of the recruiting process.
"Every kid you're interested in at the elite level, there's 50 to 100 other schools that are interested in the same kid and now that kid has to make choices about where they want to go to school," Borseth said Wednesday. "But for the recruits, it's a buyer's market, and they are able to choose what they want to do."
In many cases, that approach changes the age players like Kontny begin to receive college attention.
Last year, the NCAA's legislative council lowered the age coaches can call recruit boys to seventh-graders. In the past, high school freshmen were the youngest players that could have contact with recruiters.
Borseth said although many players have a dream destination in mind, others do not. That's where relationship-building comes into play, leading him to extend summer camp invitations to players in order to put Michigan on their radar.
The intent is to get kids to come to games and camps in order to allow them to see how a certain coach's program runs and, in turn, give them a window into what their future could look like.
In dealing with recruits, Borseth tries to ensure both education and basketball are fits for a prospect. He often finds that's all the parents are looking for when turning their daughter over to a college coach.
"With the cost of education, anything you can get (financially) from athletics would be absolutely huge," Borseth said. "Then from that point, the parents are very concerned about who's coaching my daughter, what kind of coach, what kind of school, what kind of program, what kind of degree.
"The parents are really concerned about the education aspect of it. They want to see what's the best fit."
Hailey's father, Dave Kontny, the boys varsity coach at Superior High School, declined a request from AnnArbor.com to speak with his daughter about the attention she has received from Michigan.
"We don't want to put any added pressure on her," he said in a phone interview Monday night.
In an interview this week with the Duluth News-Tribune, though, Hailey Kontny said the offer is interesting.
"I have a long time to decide on it," she told the News-Tribune. "I just know that I have to get in the gym and work on my game and try to get better. It gives me something to look forward to."
In addition to the pressure to excel, Schulz said Knotny's recruitment could strain team chemistry once she reaches high school. While he's not concerned about how she will handle the pressure of being a sought-after recruit, he worries that some of her more experienced teammates may have to deal with issues of jealousy or ill-will.
More and more, though, Borseth believes it's the players - not the coaches or the way they recruit - that dictate what kind of attention they'll receive. In most cases, players tend to know what tournaments top coaches will attend and what they need to do to make themselves stand out.
"I don't know in life if you take things for granted, but it's to the point now where they're running the show," Borseth said. "Teenagers are the ones running the show when all of these coaches are in the building because they're the ones pulling the strings.
"When you're a player that's a pretty good player and you line it up in front of 300 coaches and you know you're a good player, you're running the show."
Jeff Arnold covers sports for AnnArbor.com and can be reached at (734) 623-2554 or by e-mail at jeffarnold@annarbor.com. Follow him on Twitter @jeffreyparnold.