Posted on
Tue, Nov 15, 2011 : 9:26 a.m.
Lions need to improve quickly on special teams, Jim Schwartz says
By AnnArbor.com Staff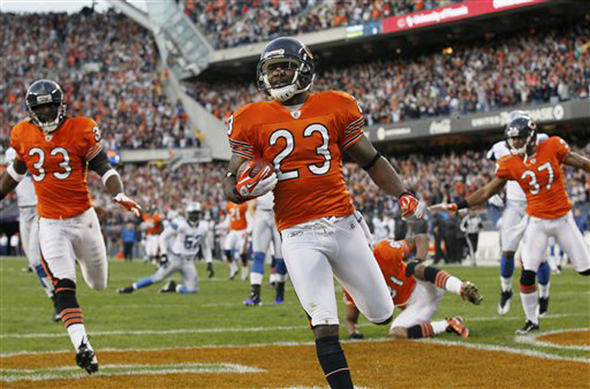 Associated Press
The Detroit Lions have lost three of their last four games, and Jim Schwartz said it's time for the team to improve.
"I think the important thing is identifying the reasons, taking steps to correct those (problems), moving on past it and switching gears," Schwartz said.
One area of concern Schwartz mentioned out loud: special teams. Devin Hester returned a punt 82 yards for a touchdown and the Lions struggled to contain him on other punts.
"I think if there's only one area I'd say consistently needs to be better — and it hasn't just been in this last four games, pretty much the whole season -- has been our punt coverage and punt return," Schwartz said. "If you look special teams-wise at this game, the kickoff, kickoff return game was pretty much a wash. The field goal game was pretty much a wash. They missed one, but it was pretty much a wash as far as the affect on the game.
"But the punt return obviously had a lot to do with it. They returned one for a touchdown, they set up a score with another. We didn't get a whole lot going on our punt return. Didn't do a good job blocking their gunners, and when we did, we didn't do a good job blocking the interior guys ... We've been subpar in punt and punt returns and it's been a lot of different areas."
DETROIT LIONS

BRIAN URLACHER ON THE BEARS-LIONS GAME
DETROIT RED WINGS