Posted on
Tue, Oct 18, 2011 : 8:25 a.m.
Tigers' Avila doesn't need surgery; Lions' Best suffers concussion
By AnnArbor.com Staff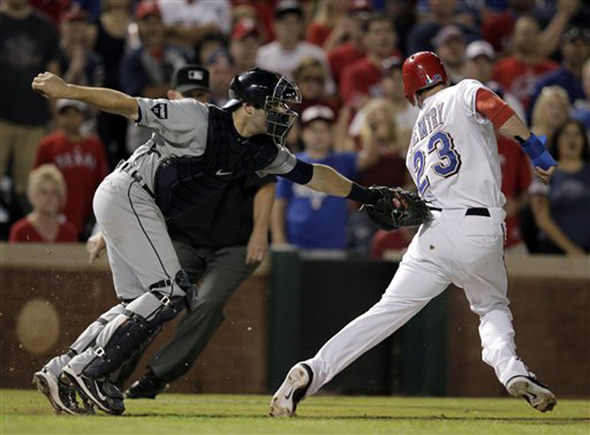 Associated Press
Let's talk injuries.
First, Detroit Tigers catcher Alex Avila said he will not require surgery on either of his knees. Avila said he sprained his left knee in July and now has tendinitis in it. And his right knee grew sore as he favored his left knee.
"Toward the end of the season, the last week, and after the play at first, it did bother me," Avila said. "There was discomfort, it was painful. There were times during the year where I would feel that same pain and I would be able to fight through it and figure out a way to do the job."
Second, Detroit Lions running back Jahvid Best has a concussion, his third in the last two seasons. Best played Sunday in the Lions' 25-19 loss to the San Francisco 49ers and had 37 yards rushing and 73 yards receiving.
"After the game, he started experiencing some concussion-like symptoms," Lions coach Jim Schwartz said. "We started getting him tested out. We never lost his availability during the game."
LIONS

TIGERS

RED WINGS