Birk's Eye View:

Don't mock it: Selecting, seeding NCAA tournament is no easy process

Posted on Sat, Feb 13, 2010 : 5 p.m.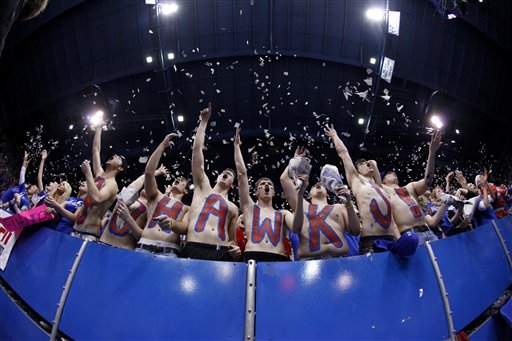 INDIANAPOLIS - One vote into the NCAA's mock tournament selection workshop and it was clear our motley crew of make-believe committee members was in for a long night.

I was lucky enough to join 18 other mostly media types in Indianapolis on Thursday and Friday for an event the NCAA puts on to help demystify one of the most debated, anticipated and watched exercises in all of sports.

We jammed a five-day process into 25 compact hours, picking and seeding a 65-team basketball tournament field using the same tools, following the same rules, even eating off the same menu the real committee uses when it gathers here the second weekend of March.

Two participants represented each committee member - West Coast Conference associate commissioner Scott Leykam and I played the role of Kent State athletic director Laing Kennedy - for what turned out to be an eye-opening demonstration.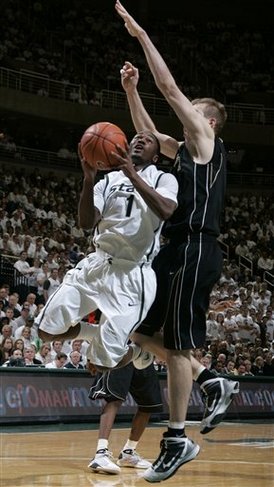 Our first order of business was to separate all tournament-worthy teams into two groups, the at-large selections or no-brainers, and others deserving consideration.
We were staked with 11 automatic qualifiers (pretend conference tournament winners), came to immediate consensus on 19 at-large teams (those who received all but two eligible votes) and lumped 53 teams into consideration for what turned out to be 20 other berths (five of our initial at-large teams were among the 31 total AQ's).
"That would be code for call in the pillows and sleeping bags," NCAA senior vice president of basketball and business strategies Greg Shaheen said. "That's a high number. It's not lethal, it'll just take time to clean some of these out."
For the next day, we ranked, voted, debated, studied and ultimately seeded teams, breaking for dinner and eventually calling it a night around 10:15 p.m. Thursday, then returning at 8:30 a.m. for six more hours on Friday.
In the end, we put together a bracket to be proud of, though surely fans of UAB, Siena and California would disagree, and gained a better understanding of just how mind-boggling it is for selection committee members to do a job that pays $75 in meal money a day.
A couple of thoughts:
• The Big Ten is a five-bid league. Purdue, Michigan State, Ohio State and Wisconsin were all at-larged into the field on our initial ballot (though the Boilermakers ended up winning our pretend Big Ten tournament) and seeded among the top 12 teams nationally. Illinois earned an invite a few ballots later and settled in as an eight seed, thanks in large part to its road win at Wisconsin.
Northwestern and Minnesota also made our initial 53-team consideration list, but neither advanced to the discussion stage.
Michigan never was considered.
Purdue was a two seed on our final bracket, and MSU, OSU and Wisconsin were all threes.
• Kansas, Syracuse, Kentucky and Villanova, in that order, were the tournament's top seeds - decidedly so. Kansas was the near consensus No. 1 overall seed, receiving eight of nine votes in our first seeding exercise (the duo representing Big 12 commissioner Dan Beebe could not vote because of his affiliation with the Jayhawks). Syracuse got the other No. 1 vote, though neither the Orange nor Villanova ended up playing in our fake Big East tournament title game.
Conference tournaments as a whole played little role in moving teams into the field as an at-large bid. Virginia, UConn and Cal all reached their respective title games but generated little discussion in the selection process.
• It's a banner year for mid-majors. BYU, New Mexico and Temple all got in without discussion - Gonzaga and Butler might have, too, had they not been initial automatic qualifiers - and Rhode Island, Richmond, Northern Iowa and UNLV made up the second group of four at-large teams added to the field. Three more Atlantic-10 teams, Charlotte, Dayton and Xavier, were at-large selections, as was St. Mary's.
• The RPI is very important, but no more so than road wins or record against top-50 opponents or even gut feel on who's a better team.
"It's not this data-driven exercise," Shaheen said "The data sets the table for the vote."
Selection committee members, through a secure server, personal laptop and three 21-inch LCD screens, have access to unhealthy amounts of information. They can compare teams by conference records, common opponents, bad losses, even something as far removed as non-conference opponent strength of schedule.
Tip sheets called "nitty gritty reports" are supplemented by plenty of spirited and frank discussion, but ultimately each committee member, by private ballot, makes a decision based on the factors they consider most important.
• There's no need to create storylines in the final bracket, they take care of themselves. Texas may end up a four seed with a home-court advantage in Houston, and Kentucky and Marquette might reprise their epic Elite Eight battle from a few years ago in the second round - both happened on our sheet - but it won't be by design. Too much goes into the process.
Shaheen said around 150 ballots are cast during a typical selection weekend, a process the NCAA refers to as "peeling the onion." First teams are placed in those "at-large" and "consideration" categories, then committee members select eight teams from the second group for advancement.
The eight teams receiving the most votes head to a "cross-country" ballot, where committee members rank them in order of preference. The overall top four join the at-large pool, and the process is repeated again and again and again (with the four holdovers joining the top four new vote-getters on succeeding ballots).
Finally, the committee turns its attention to seeding, the most complicated part of the process, with the final bracket being massaged throughout conference tournament weekend. By Saturday night, the field is completely set and close to fully seeded, almost ready for its selection Sunday unveil.
It's a tedious process, but one that ensures a competitive and balanced field, and one reason the NCAA tournament remains the crown jewel of college sports.
• Download the final 64-team bracket from the mock committee: media mock 02.12.10.pdf
• Download the mock seed list: Media Mock Seed List.pdf
• A video from NCAA.com from the mock seeding.