Posted on
Tue, Feb 28, 2012 : 10:42 a.m.
In Illinois, recruits and others assume Bruce Weber is on his way out
By AnnArbor.com Staff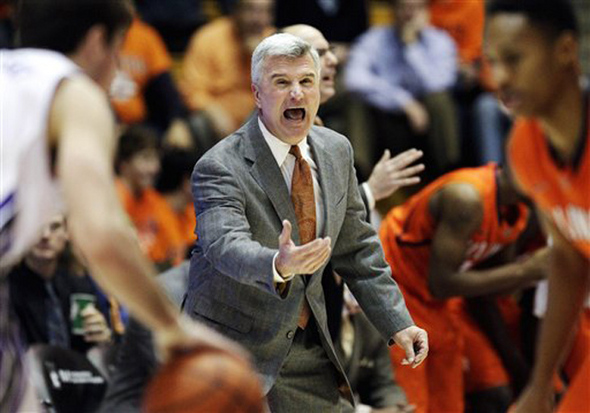 Associated Press
The
Michigan basketball
team heads to Illinois on Thursday, and it will take on an underachieving Illinois team that appears headed toward a coaching change.
The Illini, 17-12 overall and 6-10 in the Big Ten Conference, have lost nine of their last 11 games and there's little confidence behind coach Bruce Weber, the Springfield State Journal-Register reports, and lingering uncertainty could hurt recruiting.
From the State Journal-Register:
Like nearly everyone else, recruits and those advising them are watching and expecting a coaching change. The clock is ticking with the state's loaded prep classes of 2013 and 2014. The recruiting folks also want to know the future of Illini assistant coach Jerrance Howard.
Weber has a 210-98 record in nine seasons at Illinois. The Illini's game against Michigan (21-8 overall, 11-5 Big Ten) starts at 7 p.m. (ESPN).