Posted on
Sat, Mar 19, 2011 : 6:35 p.m.
John Beilein coached his first Division I game against Duke; No. 602 coming up Sunday
By Rich Rezler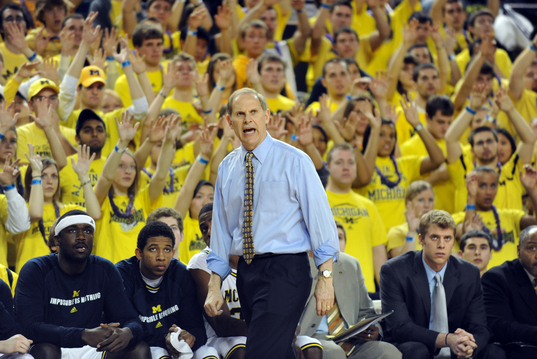 CHARLOTTE - John Beilein will coach his 602nd Division I college basketball game against Duke on Sunday. His very first was also played against the Blue Devils, although with considerably less at stake.
The fourth-year Michigan coach recalled his introduction to big-time college hoops Saturday, shortly after his Wolverines practiced for their NCAA tournament third-round game (2:30 p.m., CBS).
It was a Tuesday evening in early December 1992 and the newly named Canisius head coach was bringing his Golden Griffins to storied Cameron Indoor Stadium. Mike Krzyzewski was starting his 11th season at Duke and the Blue Devils were starting defense of back-to-back national championships.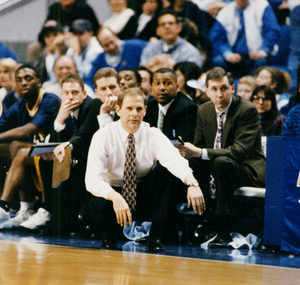 File photo
"We walked to the shoot around and there was Krzyzewskiville set up. I asked somebody, 'You're set up, camping out for the Canisius game?' He said, "Heck no, we play Michigan this weekend.'
"And so how ironic is that right now?" Beilein said.
Duke won that matchup, 110-62 (and, for the record, the Blue Devils beat Michigan 79-68 the following Saturday).
"Coach K was very good to me," Beilein recalled. "I think we're down 32-24 and he called a timeout. I said, 'Boy, I think we have a pretty good team here, we can hang with Duke.' The next thing I knew, it was 62-26 … and then Coach K went zone and I just said, 'Thank you so much.'"
Beilein, who has coached a total of 1,002 college games, didn't see Duke again until he took over the Michigan program.
In his first season, 2007-08, his Wolverines lost 95-67 at Cameron. The teams met twice early the next season, with Duke winning 71-56 in the 2K Sports Classic in New York and Michigan winning 81-73 at Crisler Arena in Ann Arbor.