Posted on
Tue, Dec 11, 2012 : 2:05 p.m.
Michigan and Eastern Michigan women's basketball teams battling for bragging rights on Tuesday at Convocation Center
By Pete Cunningham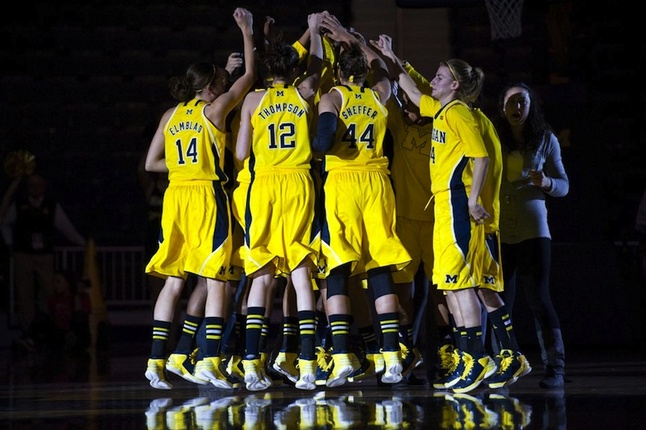 Joseph Tobianski | AnnArbor.com
The Michigan and Eastern Michigan women's basketball teams will square off on Tuesday night at the Convocation Center in Ypsilanti (
7:06 p.m., 1230AM WLBY
).
The Eagles have won the last three meetings between the teams, dating back to the 2004 season. Michigan's last win over the Eagles was in 1996.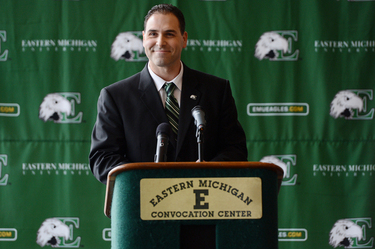 Though there have been large gaps in the series, this will be the third season in a row that the teams have played each other, but don't expect much familiarity between them. Michigan has a new coach in
Kim Barnes Arico
as does Eastern Michigan in
Tory Verdi
. Also gone is
Tavelyn James
, Eastern Michigan's all-time leading scorer who put up
38 points in Eastern's win last year
and 21 when Eastern eliminated Michigan from the WNIT Tournament two seasons ago.
Here's a few fast facts to know when the battle of Washtenaw County commences tonight:
What: Michigan (7-2) vs. Eastern Mcihigan (1-7).
Where: Convocation Center.
Tipoff: 7:06 p.m.
Radio: 1230 AM WLBY.
Coverage: Follow Pete Cunningham on Twitter (@petcunningham) and check AnnArbor.com for post-game coverage and photos.
Streaking: The Eastern Michigan team has lost seven in a row and is looking to avoid losing eight straight for the first time since the 2008-09 season and extend a three-game winning streak against the Wolverines. Michigan, meanwhile, will look to break its losing streak against the Eagles and win it's third game in a row.
Senior power: Michigan's senior class is playing with a sense of urgency with Jenny Ryan, Sam Arnold, Nya Jordan, Rachel Sheffer and Kate Thompson accounting for 79 percent of the team's scoring. For Eastern Michigan, senior Miranda Tate is making her last year of college with her third team count, averaging a team-best 14.4 points.
Friendships on hold: Michigan coach Kim Barnes Arico said in a radio interview on "The Michigan Insider" on Sports Talk 1050 AM WTKA on Tuesday that she realizes the proximity of the schools means many of the girls from her team will be friends with players from Eastern. She wants those friendships on hold for the time being.
"It's concerning to me because our team has struggled against them in the past," Barnes Arico said. "It's a local rival, they know these kids. They play against them in the summer, some of them are very good friends...We can't get caught up in 'we're playing Eastern Michigan and this is a rival and we haven't been very sucessful lately. We have to play Michigan basketball and do what we've been doing lately and play how we've been successful."
Barnes Arico is practicing what she preaches. She said her and first-year Eastern coach Tory Verdi talked regularly while at previous coaching stints, but haven't since the two arrived in Washtenaw County.
"Since we've both been here and we've had this game on the schedule, we haven't talked very much," Arico said with a laugh.
Pete Cunningham covers sports for AnnArbor.com. Contact him at petercunningham@annarbor.com. Follow him on Twitter @petcunningham.