Posted on
Wed, Jul 11, 2012 : 3:45 p.m.
Michigan basketball announces return of guard Corey Person for fifth year of eligibility
By Nick Baumgardner
If there was one glaring weakness for the Michigan basketball team heading into next season, it was proven leadership.
On Wednesday, that gap was closed considerably.
Michigan announced that senior guard Corey Person will return for a fifth year and will be a member of the 2012-13 roster.
"It has been a great honor to be a part of this program and to return is just a blessing," Person said in a statement. "Coach (John) Beilein and the staff have given me a great opportunity to continue my career and to be a leader for this team -- something I take very seriously.
"I look forward to helping this program reach all of its goals."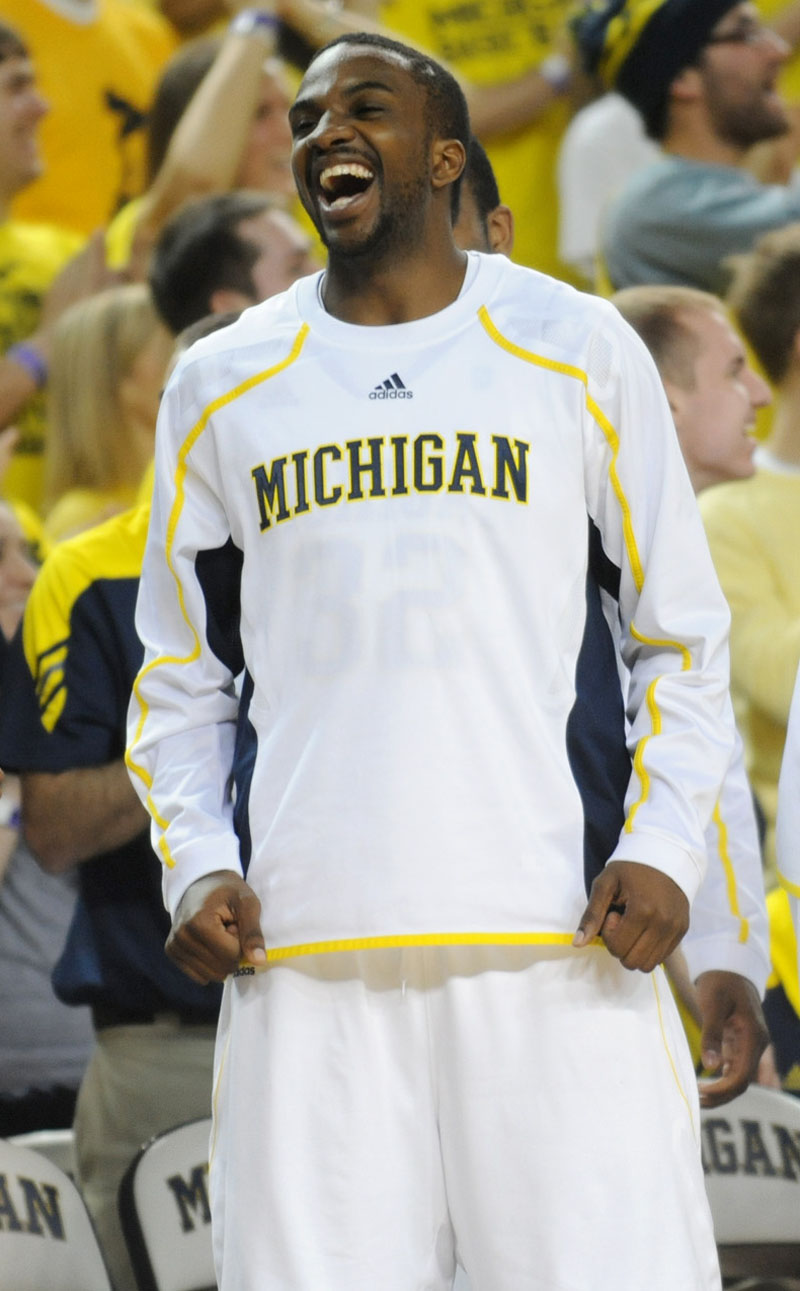 AnnArbor.com file photo
Person joined the Wolverines as a walk-on in 2008-09 out of
Kalamazoo Central High School
, but did not appear in a game that season -- making him eligible for a fifth year of eligibility.
One of Michigan's off-court leaders last season alongside co-captains Zack Novak and Stu Douglass, Person appeared in 10 games off the bench -- scoring 11 points.
Never a member of Michigan's in-game rotation, Person was routinely praised by Beilein for his vocal presence in the locker room and ability to lead the scout team during practice sessions.
"Corey has ingrained himself in this program, and we were thrilled to extend him the offer to return," Beilein said in a statement. "There are so many great intangibles Corey brings to the program -- leadership, attitude and character. With a very young team, we feel it is very important that Corey bring these intangibles back for one more season."
Michigan's roster will now feature four seniors next season, as Person will join Matt Vogrich, Blake McLimans and Josh Bartelstein as the club's elder statesmen.
The Wolverines will welcome in five freshmen next season, and are expected to receive heavy minutes from underclassmen Tim Hardaway Jr., Trey Burke, Jordan Morgan and Jon Horford.
Through statements released from the program, Person said he often hoped last season that Beilein would offer him a fifth year spot on the roster, but wasn't sure if it would happen.
And now that his return is official, he says it's time for him to get down to business.
"One of the main purposes of me coming back (was) to be a leader," Person said. "We have a lot of guys returning, so not to say that other guys cannot do it, but I really feel like Coach Beilein saw a quality in me -- leadership.
"A lot of talent with no leadership doesn't go anywhere, so you need somebody to help set an example for all of the young talent that we're going to have this year."
Nick Baumgardner covers Michigan basketball for AnnArbor.com. He can be reached at 734-623-2514, by email at nickbaumgardner@annarbor.com and followed on Twitter @nickbaumgardner.