Posted on
Fri, Jun 29, 2012 : 5:59 a.m.
Michigan basketball coach John Beilein expects his 5 freshmen to adapt quicker than usual
By Nick Baumgardner
Earlier this month, John Beilein welcomed his most highly-touted recruiting class to Ann Arbor.
The Michigan basketball team's 2012 five-man crop of Mitch McGary, Glenn Robinson III, Nik Stauskas, Caris LeVert and Spike Albrecht -- a top 10 class nationally -- reported to campus last weekend to officially begin their Wolverine careers.
And while Beilein is excited about the group's talent and capabilities, he's perhaps more excited about their maturity level.
"I have a sense that they will assimilate and they'll be able to embrace this culture early," Beilein said earlier this week. "They'll be able to embrace our culture earlier -- because of the numbers and you've got three guys who have been to prep school.
"Nik Stauskas has been away from home since he was 15 years old, between two different prep schools. It's not all new to them, as it was last year with the four freshmen."
McGary, Stauskas and Albrecht each spent time in post-graduate preparatory schools, meaning they'll enter college a year older than most freshmen.
During their prep school careers, they've experienced dorm life, high-level competition and even bouts with homesickness.
So the usual early roadblocks college freshmen experience have already been crossed off the list for more than half of Michigan's incoming class.
On top of that, McGary, Robinson and Albrecht all know each other from their high school days in Indiana -- and constant contact through social media allowed each player to get a strong sense for one another before they arrived in Ann Arbor.
"I sense that this group has great spirit and great camaraderie coming in already," Beilein said. "We hope that doesn't change."
After welcoming the freshmen for their orientation last weekend, Beilein was scheduled to have his first full sit-down meeting with his new class Wednesday.
From there, Beilein said he'd planned to hold the rookies' first formal on-court workouts Friday and Saturday.
Under new NCAA legislation, Beilein and his coaching staff can hold workouts with incoming freshmen over the summer, so long as they're enrolled in school -- giving him a jumpstart in prepping them for their college debuts.
"I'm getting a lot of calls and calling other people saying 'what are you going to do?' " he said. "We used to have five weeks, which is 10 hours, preseason. Now we have eight weeks and then (also the) five weeks. It's great.
"I'll probably do in these eight weeks what I used to do in the fall. And the freshmen will be catching really fundamental stuff (early). Then we'll combine them. There's no rule on how many can be in it. They'll play so much pickup ball on their own, and we'll teach them how to play pickup ball like it will be when we're playing real basketball -- we guard people, we box out, we run."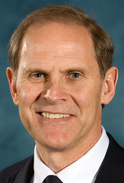 Beilein has talked at length over the past few months about how versatile the new group is, with three -- possibly four -- members of the incoming class having the ability to play multiple spots on the court.
He's also heard the talk of how highly-rated they are, and understands the expectations put on them by outside forces long before they play a minute at Michigan.
But, naturally, Beilein's not too worried about that.
He's just ready to get to work.
"There's more attention than ever paid to (recruiting) than before," he said. "The measuring of people before they get here is at an all-time high, from different scouting services or just fan interest.
"I think they're so used to it and we're so used to it (now), we just try to get into the action now and try to begin the process."
Nick Baumgardner covers Michigan sports for AnnArbor.com. He can be reached at 734-623-2514, by email at nickbaumgardner@annarbor.com and followed on Twitter @nickbaumgardner.