Posted on
Sat, Feb 26, 2011 : 8:13 p.m.
Michigan basketball hangs on to NCAA Tournament hopes by winning 70-63 at Minnesota
By Michael Rothstein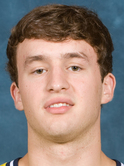 Updated 8:13 p.m.
MINNEAPOLIS — Zack Novak paused, trying to think where his big shot Saturday afternoon ranked. After a few seconds, he couldn't really quantify it.
The reason for contemplation is simple. In the moment, his 3-pointer as the shot clock expired and the game clock dwindled into the final 90 seconds Saturday afternoon gave the Michigan basketball team the lead and an eventual 70-63 win at Minnesota.
But in the larger context, over the course of a season and a career, the shot simply gave this Michigan season extended life. How significant it is depends on what happens the rest of the way.
The Wolverines knew, after losing on a buzzer-beater to Wisconsin on Wednesday, that it had to recover. It had to bounce back. Michigan's season depended on it.
"It remains to be seen. It's a big shot," said the junior guard. "But we had a lot of guys make big plays down the stretch. This is a big win for us.
"We have to see where we go from here."
That Michigan (18-12, 8-9 Big Ten) has that option is largely due to Novak's performance at the end of what was essentially an NCAA Tournament elimination game for both the Wolverines and Minnesota (17-11, 6-10).
ANNARBOR.COM THREE STARS
First Star: Zack Novak, Michigan
The junior guard made a huge shot for the Wolverines with 1:32 left and the shot clock about to expire. The 3-pointer gave Michigan the lead and his steal on the next possession resulted in a three-point play for Darius Morris and an eventual win. Considering Novak missed all 14 of his shot attempts the past two games, it was a big turnaround for the Michigan captain.

Second Star: Darius Morris, Michigan
The sophomore point guard played under control, found his teammates and ended up with 17 points and seven assists -- 11 of those points and four of those assists coming in the second half. He also converted a three-point play off the Novak steal that broke open the game late.

Third Star: Tim Hardaway Jr., Michigan
Looking for an underrated statistic? Try this: Hardaway had 22 points on 7 of 11 shooting, including a 15-point barrage in the first half. Yet it may not have been his most efficient game of the last month. That might have been the 9 of 14 game against Iowa (30 points) or the 9 of 11 game against Indiana (26 points). The freshman has scored in double figures in 11 straight games and tied a career-high with five 3-pointers Saturday.

Readers' choice

After he made the 3-pointer at the shot clock buzzer to give Michigan a 64-62 lead with 1:32 left, Novak stole the ball from Minnesota's Rodney Williams on the Gophers' ensuing possession and passed it to sophomore guard Darius Morris as he streaked down the court. Morris hit the fast break layup, was fouled, made the free throw for the last of his 17 points and essentially sealed the game.
Morris knew it, too, pointing one finger down repeatedly after Trevor Mbakwe, who had 18 points, fouled him. It was an emotional moment for Morris and for the team he has carried at times this year.
"We're playing on the road, our backs are against the wall and this is a redemption game. We needed to bounce back," Morris said. "I got that and-1 and it seemed to open the game up just a little bit.
"Just a little bit for us to put the game in our hands and that was kind of a relief."
Relief, of course, is a relative term for a team on the bubble that has lost five single-digit games to top 10 teams. After the latest one, the loss to Wisconsin that most Michigan players admitted stung more than most, they needed this.
That Novak made the critical 3-pointer was even bigger. He had endured a three-game slump and hadn't made a field goal since Feb. 16 against Illinois. Entering Saturday, Novak had missed his last 14 shots.
So when the shot went down to help Michigan to its fourth Big Ten road win of the year — the first time the Wolverines have done that since 2002-03 — Michigan knew what it meant.
It meant they still had a shot.
"We knew, we knew how much we needed the win," Novak said. "Even just from a psyche standpoint, to lose one like we lost the other day, I think that's the worst I've felt after a loss since I've been to school. That was the most painful loss."
They followed it with one of their biggest victories of the season, the fifth time they've rebounded from a loss with a win on the road and the third year in a row the Wolverines have won at Minnesota.
Late in the game, Michigan coach John Beilein turned to his assistant coaches and could only say one thing.
"Here we go again," Beilein said, well before Tim Hardaway Jr. hit a pair of free throws in the final seconds to finish with game-high 22 points and provide the relatively-comfortable final margin of victory.
Over the last three weeks, Michigan clinched wins over Iowa, Northwestern and Indiana in the final minutes and lost to Illinois (after a Stu Douglass miss) and Wisconsin (on a Josh Gasser bank shot) at the buzzer.
For teams on the bubble, for teams in major college basketball, that's what happens in February. Shots fall, like they did Saturday. Shots don't, like they didn't against Illinois.
For now, the Wolverines can be happy because it fell for them.
"That's the way we live," Beilein said.
Michael Rothstein covers Michigan basketball for AnnArbor.com. He can be reached at 734-623-2558, by e-mail at michaelrothstein@annarbor.com or follow along on Twitter @mikerothstein.