Posted on
Fri, Jul 13, 2012 : 9:30 a.m.
Tim Hardaway Jr. wants to have a 'Draymond Green' type of all-around season in 2012-13
By Nick Baumgardner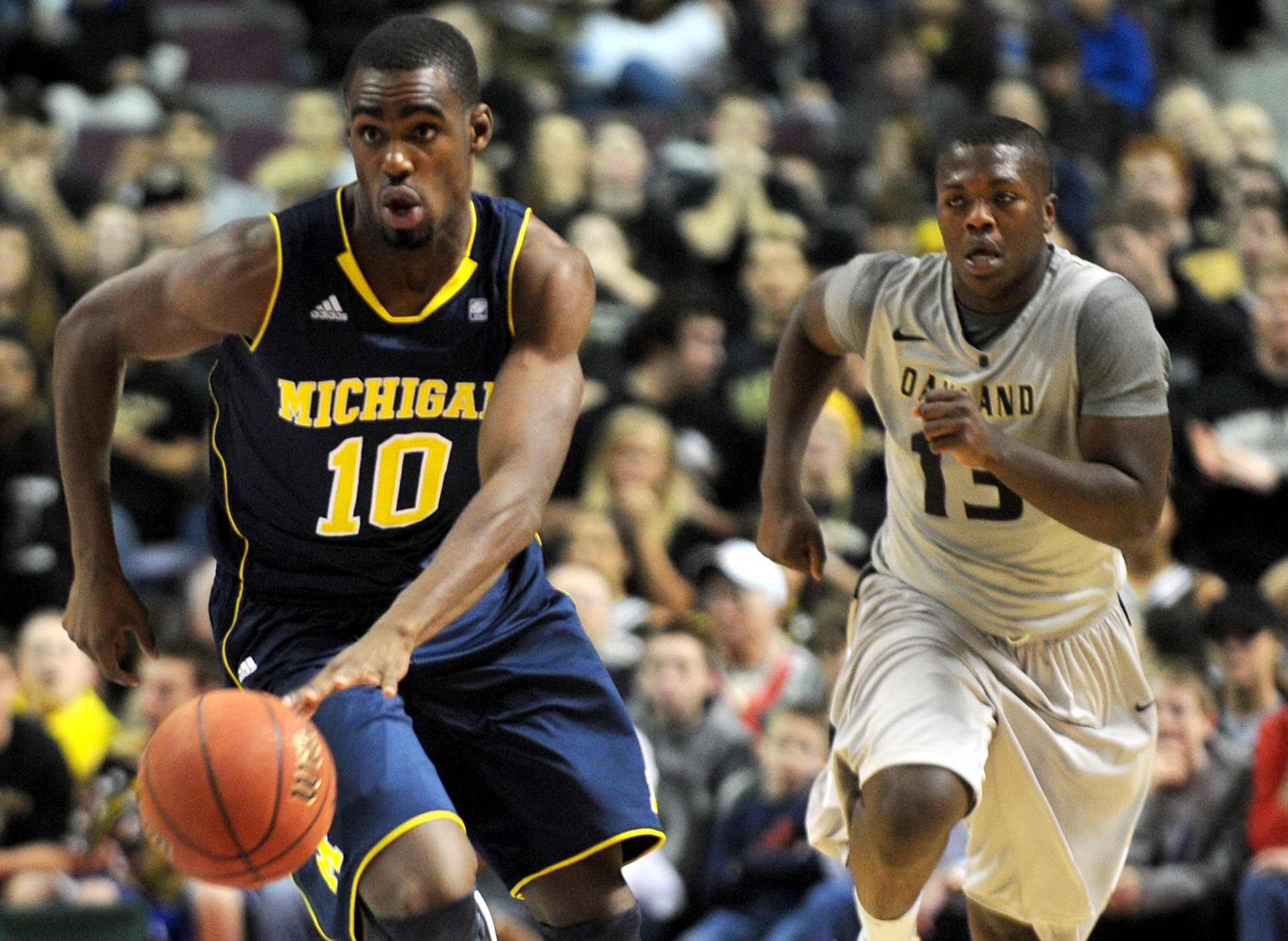 Angela J. Cesere | AnnArbor.com
Tim Hardaway Jr.
knows
Michigan basketball
fans may cringe when he says it.
But he really doesn't care.
When asked what he wants to accomplish next season for the Wolverines, the 6-foot-6 guard's best basis for comparison comes from the depths of enemy territory.
"I'm going to do whatever it takes to win," Hardaway told reporters Thursday. "I'm going to try to have a Draymond Green-type of year where you kind of do everything -- rebound, pass, steals, assists, post up, run the point a bit and make your teammates better.
"I know the fans might not like that, but (Green) was a dog out there."
Hardaway is obviously referring to the Big Ten Player of the Year performance turned in by the former Michigan State captain last season. It might not be a friendly comparison for Wolverine fans, but it's definitely a respectable ambition for Hardaway.
Playing mostly small forward last season, Hardaway went through several ups and downs. At times, early in the season, he looked like a matchup nightmare.
But at other times, mostly during the heart of Big Ten play, he became far too reliant on the 3-point shot and eventually started to lose confidence in basically every facet of his game.
Hardaway averaged 14.6 points and 3.8 rebounds per game a year ago, but shot just 41.8 percent from the floor -- and only 28.3 percent from 3-point range. His season wasn't a failure by any stretch, but it didn't meet the lofty individual expectations many set for him before the year began.
Entering his junior season, Hardaway says coach John Beilein has opted to slide him from the small forward spot to shooting guard -- a position Hardaway says is his natural fit.
"If I have to, I'll still go to the three," Hardaway said. "But I see myself going back to my normal position, which is the two, so I can be in the back court with Trey (Burke)."
Earlier this summer, Hardaway attended both the Kevin Durant and LeBron James Skills Academies, events featuring some of the top college talent in America.
While there, he said his main focus to become a better rebounder and improve his movement without the ball.
And, perhaps most importantly, he worked on becoming a better ball-handler -- something he'll be asked to do more of next season at the two-guard spot.
"I ran the point a little bit at some of the camps," he said. "And (at Michigan), if they need me to bring the ball up at any (time I think I could do it.)"
Hardaway's worked a great deal this summer to become the type of all-around college player Green was on the floor at MSU.
But also, he's spent plenty of time trying to establish the type of off-court presence Green had in East Lansing.
He wants to be a leader. He believes he's stronger mentally and is now able to handle the ups and downs of a season.
In other words, Tim Hardaway Jr. is starting to grow up.
"I'm focused on the present right now, I'm focused on getting myself and my teammates better," Hardaway said. "I'm not worried about the past, I'm not worried about the future.
"I'm worried about now."
Nick Baumgardner covers Michigan sports for AnnArbor.com. He can be reached at 734-623-2514, by email at nickbaumgardner@annarbor.com and followed on Twitter @nickbaumgardner.