poll:

Who ya got with No. 4 Michigan favored slightly vs. No. 8 Michigan State?

Posted on Tue, Feb 12, 2013 : 2:10 p.m.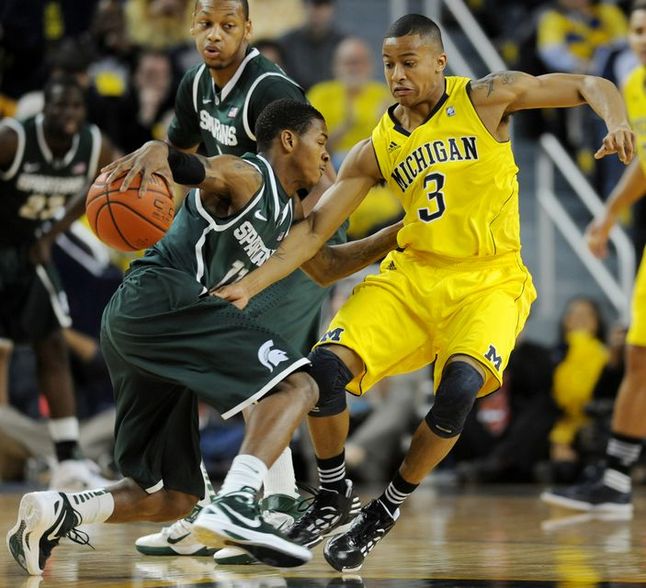 Melanie Maxwell | AnnArbor.com file photo
If you haven't heard yet, the No. 4 Michigan men's basketball team is traveling to East Lansing on Tuesday to play No. 8 Michigan State.
You have heard? Good to know you haven't been living under a rock.
Slightly less known is the fact that No. 4 Michigan is actually a slight favorite at the Breslin Center tonight. Las Vegas has the Wolverines as a whopping 1.5 point favorite.
Even though Michigan is the higher ranked of the two teams, that it is favored is a bit of surprise considering there is no advantage quite like home court advantage in college basketball.
So the question is, who ya got?