Posted on
Sun, Sep 2, 2012 : 12:20 a.m.
Alabama 41, Michigan 14: A comprehensive guide to our coverage
By Pete Cunningham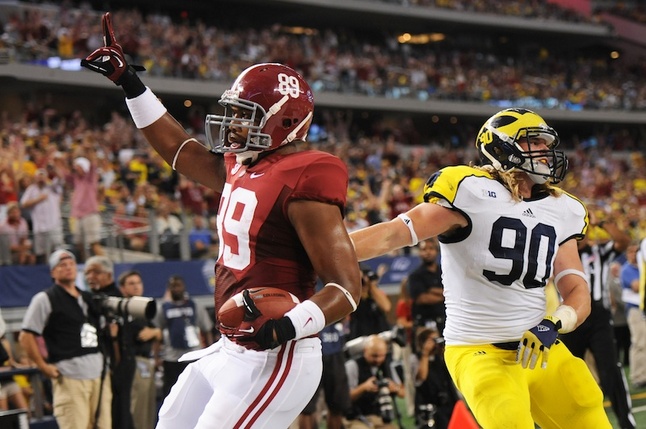 Melanie Maxwell | AnnArbor.com
Little went the Wolverines' way all night in the Cowboys Classic in Arlington, Texas against defending national champion Alabama. The Crimson Tide had a 31-0 lead before Michigan even got on the board.
The Wolverines did manage to eventually score and kept Alabama out of the end zone to an extent, but the game was never close after the first quarter. By the end, it was easier to count which Michigan players had been injured during the game than had a significant impact on the outcome.
It was a rough way to start the season for the Wolverines who had starter after starter come off the field injured throughout the game as the Crimson Tide kept rolling along.
Post-Game Coverage
In-Game coverage
Pre-Game Coverage
More Scores
Ball State 37, Eastern Michigan 26: Story
Pete Cunningham covers sports for AnnArbor.com.