Best football job in the Big Ten? ESPN says Ohio State is No. 1, Michigan No. 2
Posted on Tue, Jul 10, 2012 : 9:44 a.m.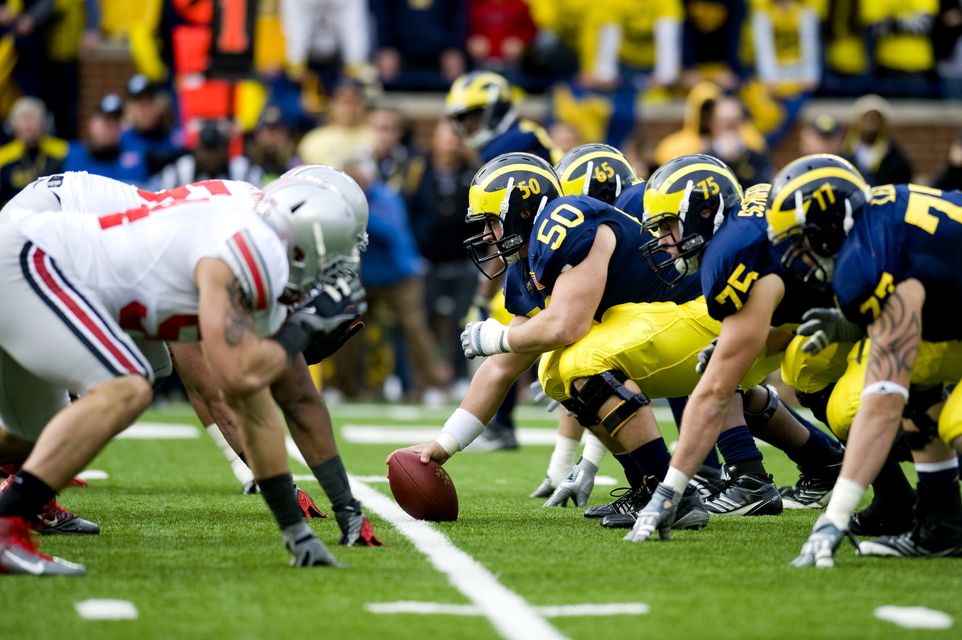 Melanie Maxwell | AnnArbor.com

One has the "Big House," the other has the "Horseshoe" and, together, there's plenty of mutual hate.

But which football spot is better? Michigan or Ohio State?

On the field, the Wolverines lead the Buckeyes 58-44-6. But, according to ESPN.com, that doesn't matter.

In terms of the best job in the Big Ten, ESPN says Ohio State is No. 1 and Michigan is No. 2.

"There's a reason Ohio State can go through a year like 2011 and then hire a coach like Urban Meyer," ESPN.com's Adam Rittenberg wrote Tuesday in a ranking of the best jobs in the Big Ten. "Most programs would have been in big trouble. From winning tradition to tremendous facilities to a location in the Big Ten's most fertile recruiting state, Ohio State has it all.

"It is one of the sport's best brands."

Rittenberg outlined his criteria for coming up with the list as follows: tradition, facilities, recruiting location and recent track record.

He's quick to point out that this isn't a ranking of current Big Ten coaches, just the jobs they presently hold.

"No Big Ten program has greater long-term tradition than Michigan, and Brady Hoke and his assistants are showing just how dangerous the Wolverines can be on the recruiting trail," he wrote with regard to Michigan. "Recent facilities upgrades -- stadium, indoor practice facility -- have made Michigan an even better position and certainly a destination job for many coaches."

Penn State, Nebraska and Wisconsin rounded out ESPN.com's top five. Michigan State ranked in at No. 6.

The worst job in the Big Ten?

Per ESPN.com, that'd be Indiana.